This post is also available in: Spanish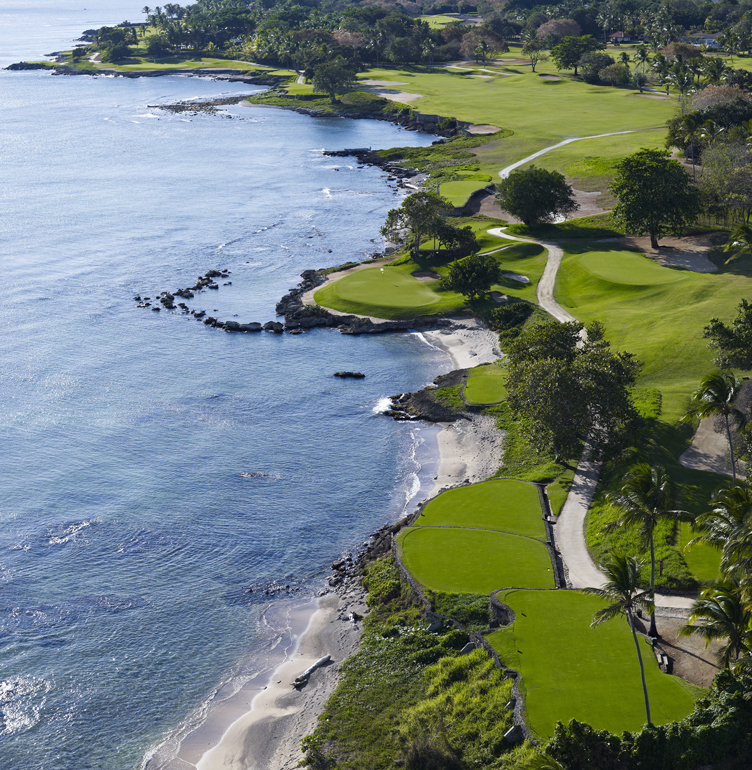 Definitely installed in the select group of elite golf courses across the globe, the design of Pete Dye at Casa de Campo received 2020 with news confirming that exclusive place: the prestigious GolfDigest magazine located Teeth of the Dog in the No. 32 of the ranking of the best fields in the world outside the United States and No. 1 of Latin America and the Caribbean.
In its January edition, GolfDigest published the list that was prepared based on a survey made among the editors of all the licenses that GD has in several countries of the world such as Mexico, Ireland, China, Korea, Japan, France, Germany, Malaysia, among others. In that ranking, the design of Old Tom Morris in 1889 (redesigned by Donald Steel in 1998) Royal County Down GC (Newcastle, Northern Ireland), remains at the top.
This recognition goes along the same lines as GOLF.com published a couple of weeks ago when it placed Teeth of The Dog in 59th place in the best courses in the world including those in the United States.
Designed by the recently deceased Pete Dye, considered the best golf architect in the world, Teeth of the Dog was initially named "Cajuiles", referring to the trees that grew in the mountains. Later, Dye changed it to "Dog Teeth" after hearing the natives refer to the coral rock with that name because of the sharp appearance. "The opportunity to build this field from the beginning is an experience that is lived only once in a lifetime," said Dye, who also designed, together with his wife Alicia, Dye Fore and The Links, both golf courses from which Casa de Campo is also proud (the fourth court is called Romana Country Club). "When I started designing it in 1970, there were not even 100 kilometers of paved roads in the area. Now you can find in Casa de Campo e campo the whole golf process that is being lived in the country began today, "said the famous designer.
Upcoming events at Teeth of The Dog
The next big events that will take place in Teeth of the Dog and that are part of the large schedule of golf championships at Casa de Campo are the 16th Spring Shootout Country House (April 22-26, 2020), International Parents Tournament and Hijos (June 17 to 21) and the traditional Latin America Pro-Am (August 11 to 15).
For more information or to register for one of these tournaments: [email protected]com.do