This post is also available in: Spanish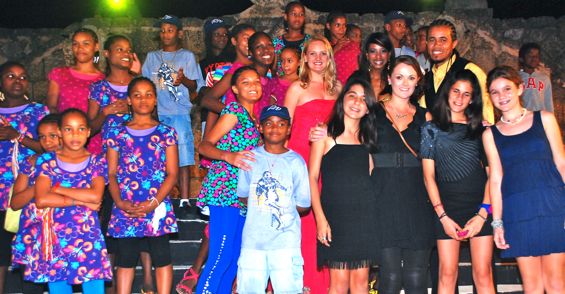 Following a wonderfully successful night filled with talent and fun at the Teatro de la Comunidad last Saturday the 4th of December, it is our pleasure to formally announce to you all the amazing prizewinners!
In this post, as well as the prize winners we are able to bring you a selection of the evening's photos – which were taken by Talento A Domicilio and which we have all been patiently waiting for!!
The Teatro de la Comunidad event was organised and sponsored by Casa de Campo Living to unite the Casa de Campo and La Romana community and to give talented and enthusiastic members of our community the opportunity to perform in the Altos de Chavón Amphitheatre. In organising the show, the different charities and schools involved were given the opportunity to sell tickets to raise some much needed funds for their own organisation  – and so not only did we all have a splendid night, we also raised money for our local charities!
Whilst each winning 'contestant' was awarded a prize, please remember the focus of the show was never intended to be the prizes or even the winners – as always "it's the taking part that counts!!" (That's what my mum always used to say to me!)
CONGRATULATIONS to everyone who took part – you were ALL fantastic!!
Before I announce the winners I would like to say a BIG thank you to our 5 judges; Ricardo Bello, Hilda Peguero, Mayra Concet, Martha Victoria and Maria Luisa Ortiz – who took on the impossible task of choosing the winners! Thank you very much – I was very relieved I didn't have to choose the winner!
"El Ganador" / The Overall Winner: Francisco Javier Martinez from the Escuela de Bellas Artes with "Pieza Musical Sonatina en Do Mayor"
Prize: CASH prize and dinner at the BeachClub by Le Cirque restaurant on Playa Minitas

"El Ganador; Sub-Campeon #1" / The Overall Winner, first runner-up: Felix "Armando" Amayo and Paola Ramirez from the Centro de Danza Pointé with their Salsa performance 'Casanova y Bandolera'
Prize: Dinner at La Piazetta in Altos de Chavón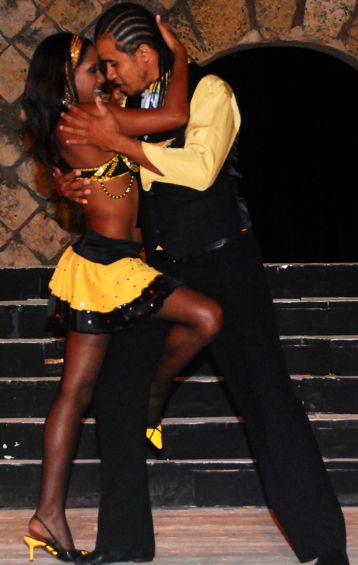 "El Ganador; Sub-Campeon #2" / The Overall Winner, second runner-up: Jenna McGuire and her Mini's, Adriana Jimenez, Jessica Duffield and Leticia Coudray
Prize: Dinner at La Casita in the Marina Casa de Campo

Mejor Baile / Best Dance: The girls and boy of the Orfanato Niños de Cristo
Mejor Baile; Sub-Campeon / Best Dance runner-up: 'Imitation of Prince Royce' by the Sagrado Corazon de Jesus
Prize: Dinner at Rico Bistro, La Romana
Mejor Soloista / Best Solo Performance: Francisco Javier Martinez from the Escuela de Bellas Artes with "Pieza Musical Sonatina en Do Mayor"
Prize: Massage at the Cygalle Healing Spa in Casa de Campo
Mejor Canto / Best Singing Performance: Angela from the Fundacion MIR
Prize: Dinner at Chinois
Mejor Canto; Sub-Campeon / Best Singing Performance runner-up: Alexa Briones with 'Love Song'

Prize: Dinner at Chinois
Mejor Grupo; Best Group Performance: Daniela, Tiffany, Lia, Cristina and Gladys singing '
Mejor Grup; Sub-Campeon / Best Group Performance runner-up:: 'Imitation of Michael Jackson and Belly Dance' by the Sagrado Corazon de Jesus
Prize: The Water Treatment Ritual at the Cygalle Healing Spa
PRIZE-WINNERS: If you have not yet received your prize, they are available at our offices in Altos de Chavón or at the Bazaar Navideño this weekend.
Email us to arrange to collect your prize: [email protected]