This post is also available in: Spanish
As the sun set in Casa de Campo, many residents and weekend visitors gathered at Azimut Café in La Marina for an evening of jazz, art, and viewing the Azimut sport line yacht on display. With the event having been pushed back from it's earlier Semana Santa schedule, we eagerly awaited its return to catch up with friends.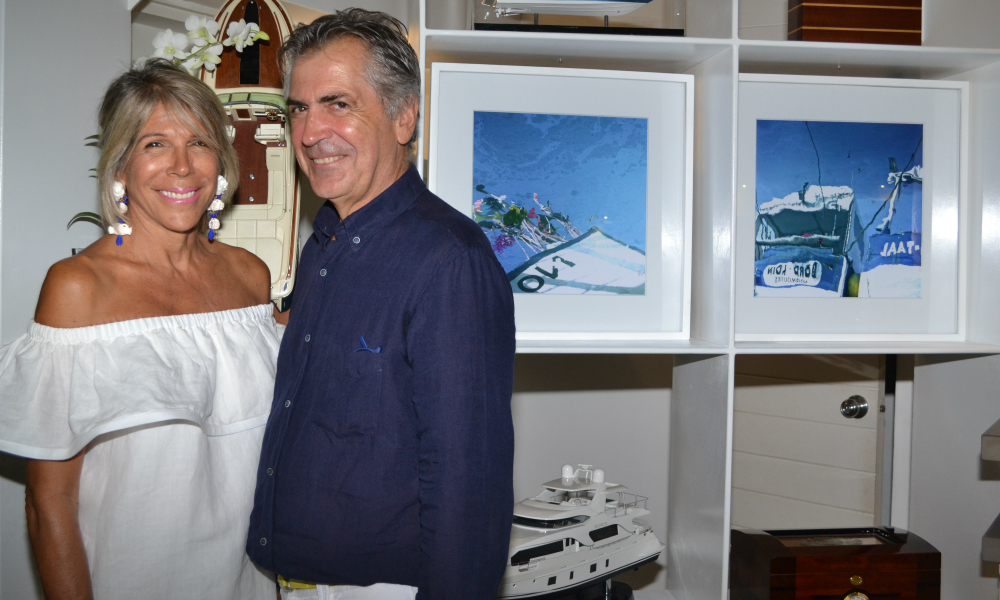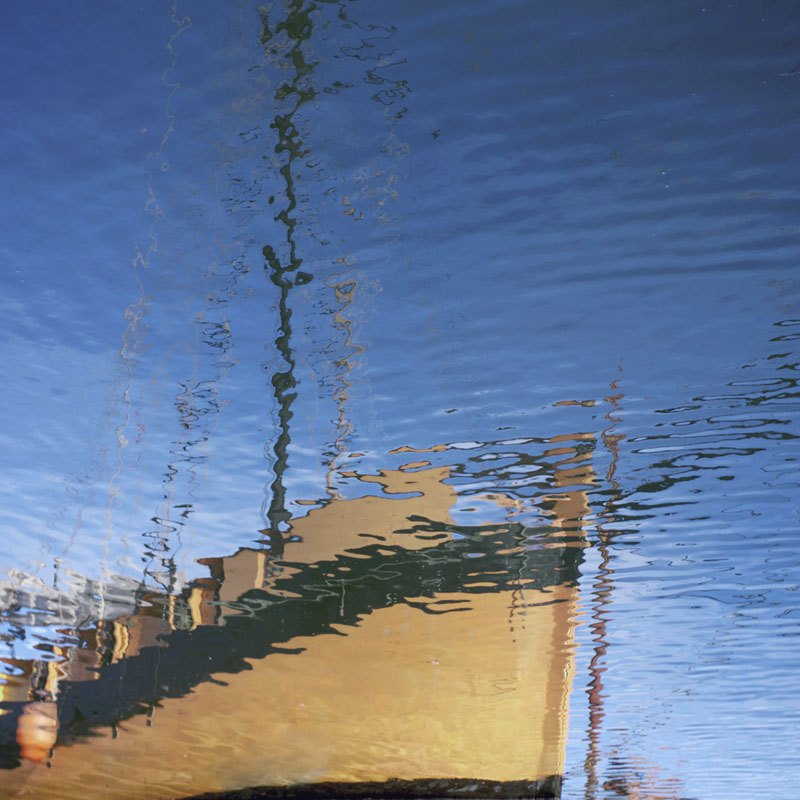 Guests mingled at the dock, or while sitting at tables in front of the café, and sipped on a tasty welcome drink provided by Atlantico Rum. Jazz soothed the uncharacteristically warm evening with an electronic violin and percussion; both musicians are part of the National Symphony. Without much of a breeze, we took comfort in Mary Rosa Jimenez cool marine theme and fluid artwork. The collection entitled, "Espejos de Agua" is just that with images captured through reflections in water. In shades of blues and earth tones, the photographs provide a soothing attribute. Feeling is a strong element in the artwork, especially considering how the works are titled: "Moody Blues," "Coolchange," even "Anchorage." Sometimes we might feel anchored to a particular spot, but the rippling captured in the water remind us we're always moving. Her painting, Second Wind is pictured to the right.
The Azimut 55S yacht also creates waves in the water. We learned it's the smallest of their sport line, but with three Volvo Penta IPS engines it really moves. It is a two time award winning yacht and made with carbon fiber structure. It is currently up for sale. Two beautiful Volvos provided by Volvo Autos RD were also on display that evening, the XC90 and V40. The XC90 embodies its Swedish design heritage with a square-jaw style and comes with room for seven inside the spacious interior. The V40 is the most compact Volvo that provides excellent fuel economy.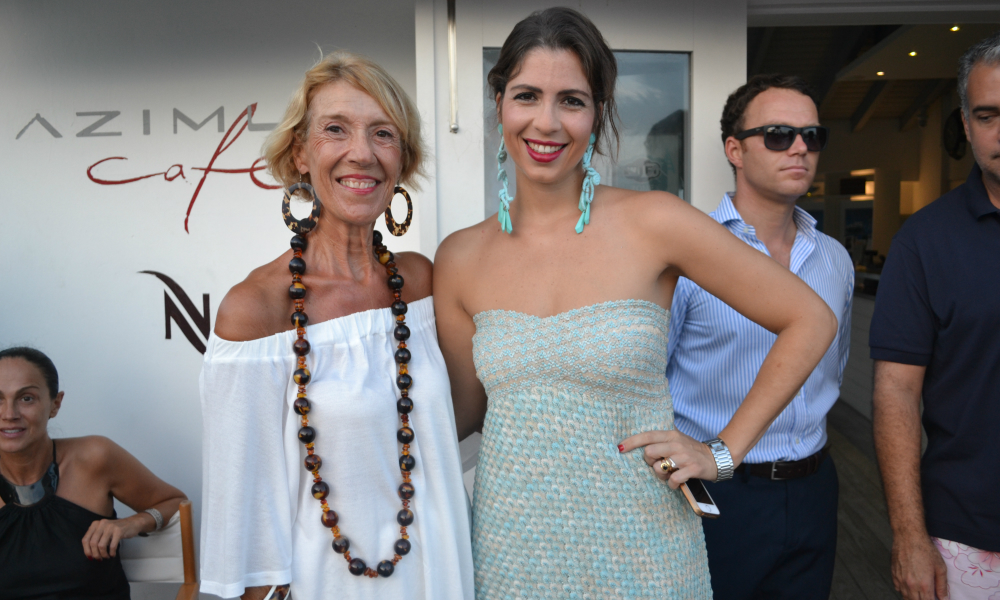 We had a great time seeing everyone and SILGON is proud to sponsor Sunset Jazz Nights with Casa de Campo Living. We look forward to the next Sunset Jazz!! In the meantime, see the pictures captured by Mariana Heredia on Saturday, April 23rd at Azimut Café in La Marina: