This post is also available in: Spanish
TGIF! Is anything sweeter than the start of a good weekend? Head over to Onno's Bar & Restaurant on Sunday and find out. Word is they are starting a SUNDAY BRUNCH from 9am – 5pm, and I have to tell you, the menu is decadent. Everyone, but especially the dessert lovers will find something to delight in.
Kids will have a hard time choosing between not-your-everyday French toast and Pancakes. Just check out the photos to see for yourself. And at only RD$399, WOW!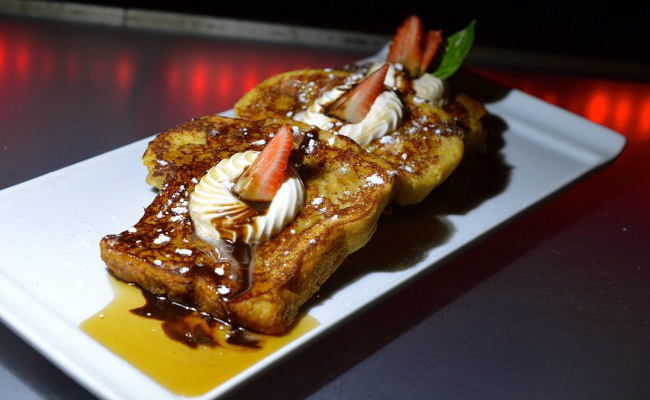 Were you ever envious of Meryl Streep's croque monsieur dish in the movie, It's Complicated? Well, Onno's has one for you and it's to-die-for. Grilled ham with mozzarella & cheddar on toasted brioche, that's pretty much every man's breakfast fantasy.
Or take in the mouth-watering Italian Job for all the veggie-lovers out there with goat cheese, fresh pesto, mozzarella and diced tomatoes!
Visit the lovely setting of Altos de Chavon and swing over to Onno's Bar & Restaurant for a brunch that will knock your socks off and leave you longing for more all week long.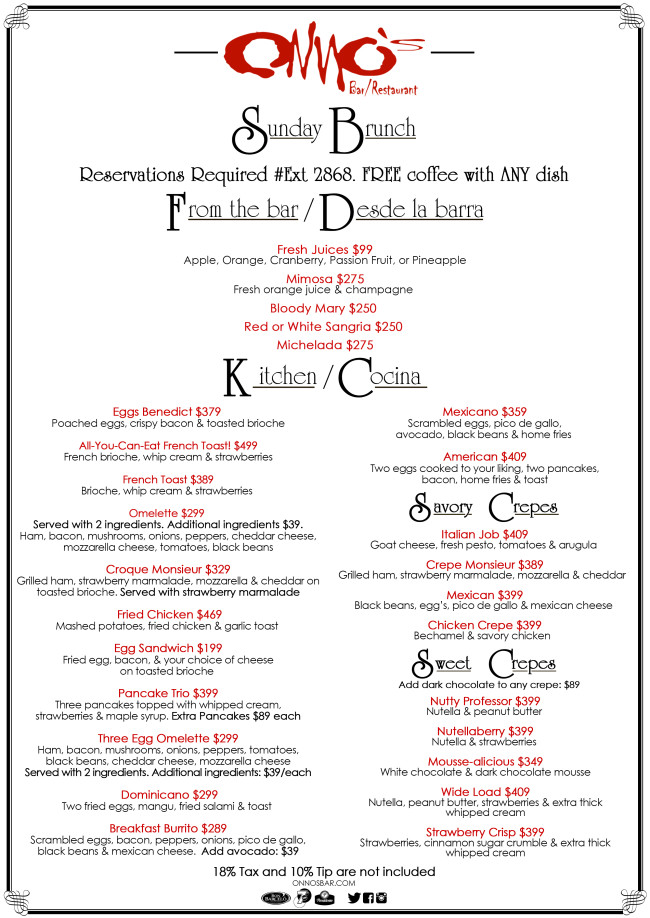 Onno's Bar & Restaurant

Where: Altos de Chavón (In front of the Amphitheater)

Opening Hours: 9am – late everyday

Tel: (809) 523-2868
Sunday Brunch

Sundays,  9am – 5pm