This post is also available in: Spanish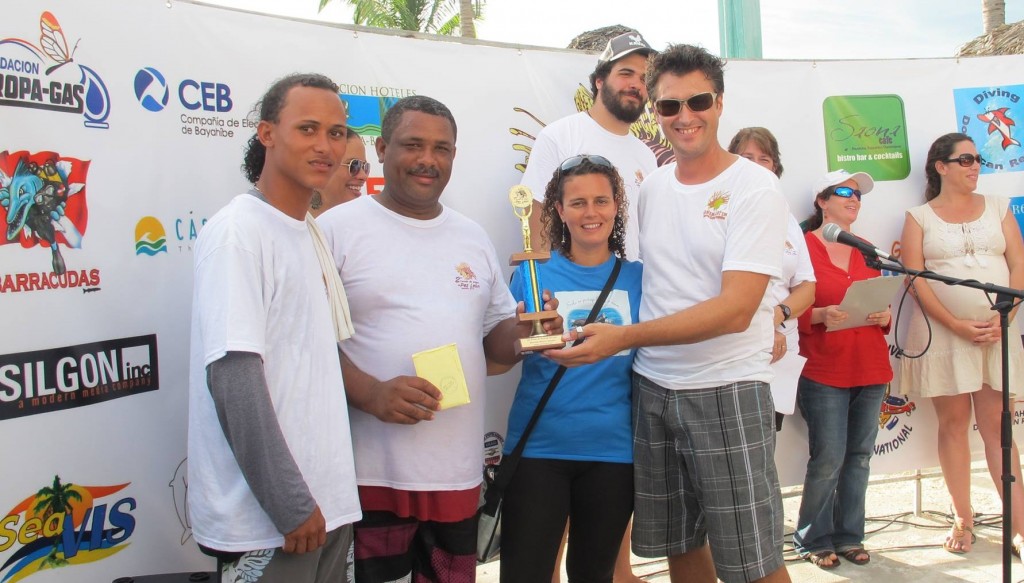 Last Sunday the 20th of October, the 2nd edition of the Lionfish Tournament, once again gathered together the La Romana – Bayahibe community for an intense day of fishing with a single aim: capture the most amount of Lionfish as possible. By the end of the afternoon a total of 387 lionfish were eradicated from our beautiful Bayahibe coast!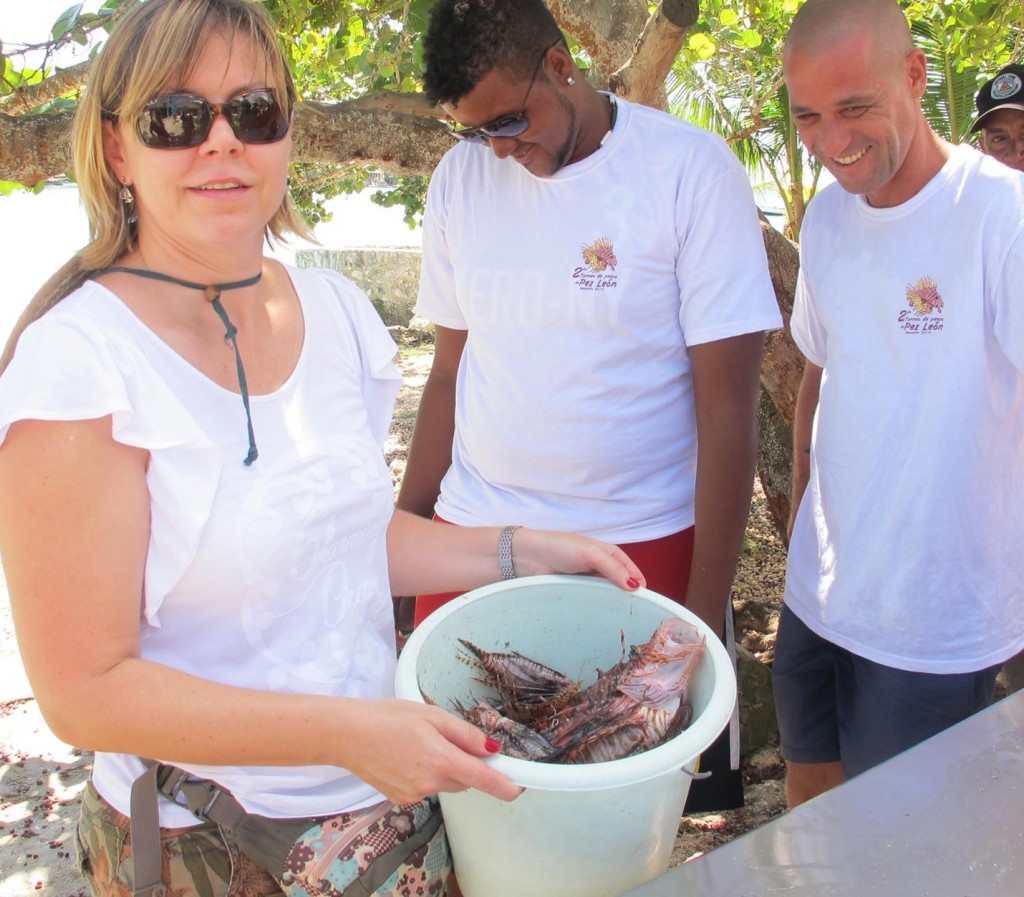 Lionfish are an invasive species, which is very harmful to the local marine life – not only do they devour other fish, but their presence also upsets the delicate marine ecosystem which causes damage to the reefs- which is why many foundations are striving to minimize and even eradicate their presence from our coasts.
It was an extremely enjoyable day where everyone seemed very excited about the whole concept and the objective of the event. Showing their fishing and diving skills people did an amazing job at catching this dangerous species.
After a full day of fishing, diving and working hard to get rid of this invasion, everyone gathered around for the prize-giving where prizes were awarded for the smallest lionfish (5 cm), the biggest lionfish (29.8 cm), the most lionfish caught while scuba diving (101) and the most lionfish caught without scuba tank (91).
Following which there was only one way to celebrate – at Cafecito de la Cubana and Saona Café, where the lionfish was served up in a variety of delicious ways!
Congratulations to all who took part!
Interesting Facts about Lionfish

• A Lionfish can eat up to 20 fish in less than 30 minutes.

• It can exterminate at least 80% of native fish in a very short period of time.

• It lays between 1, 5000 to 2,000 eggs three times a month (that is up to 45,000 eggs per month!)

• Lionfish are an Asian species that were introduced in North America thanks to the exotic aquarium industry. The mishandling of these fish in that industry caused the introduction of the species into these waters around the US and they are now migrating South.
About FUNDEMAR

FUNDEMAR is an organisation dedicated to the promote, advise, plan and maintain sustainable use of the marine ecosystem and its resources through research, education and conservation policies. It has a technical team based working on science, vocation and efficiency, who develop projects with the misson of accomplishing the organisation's objectives.

FUNDEMAR website: www.fundemar.org.do