This post is also available in: Spanish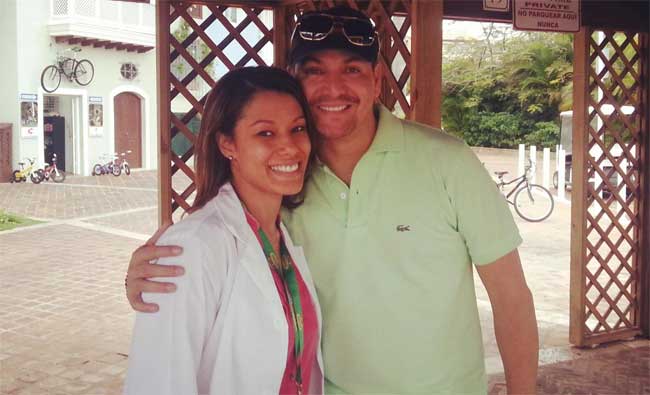 We love celebrity sightings! Earlier this week on Tuesday May 28th 2013, sexy Puerto Rican salsero Victor Manuelle was spotted in the Marina Casa de Campo – and was even nice enough to pose for a photo with our friend Cesarina Gil Aristy.
Victor Manuelle who was last seen in Casa de Campo during Semana Santa 2011 at the "Encuentro de dos grandes" concert when he shared the Altos de Chavón amphitheater stage with Dom Omar, is in Casa de Campo this week ahead of his concert this Friday May 31st at the Jaragua Hotel in Santo Domingo.
Victor Manuelle performing at the Altos de Chavón amphitheater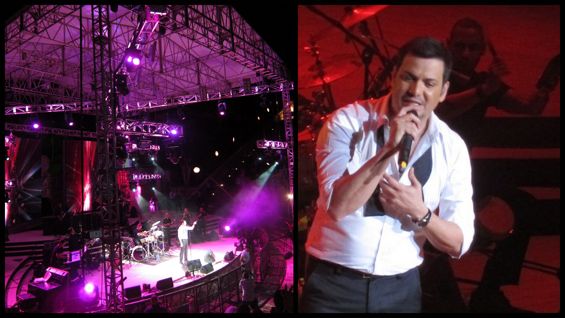 Cesarina, who is the assistant manager of the Nacional Supermarket in the Marina Casa de Campo told us that he was so sweet she didn't even have to ask him for a photo.
"He is very nice. We didn't talk much because I was working… he asked me how was I doing… and thanked me for taking a picture with him… isn't he a sweetheart?" Cesarina told casadecampoliving.com.