This post is also available in: Spanish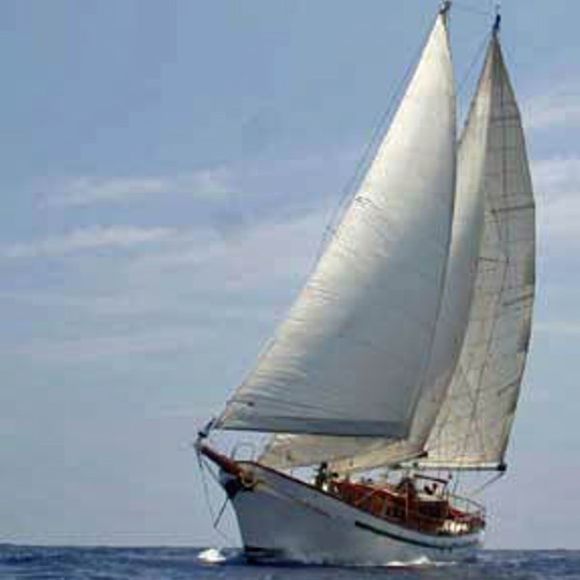 This weekend a very special boat trip to Isla Catalina is taking place! The trip leaves from La Romana and sails directly to Isla Catalina, where it stops in a beautiful spot – perfect for snorkelling or just splashing around!
Following plenty of snorkelling (and drinking and sun-bathing) all day-trippers will be taken by yola onto a private beach on the actual island – with plenty of sun loungers, sun beds, a bar and of course a stunning stretch of beach – ideal to relax by or enjoy a dip in the crystal blue ocean.
Included in the trip are all you could possibly want to drink (water, local beers and of course rum and coke), as well as a full bbq style lunch – which is prepared on the island and served on the beach, which is set up with big table-clothed tables – making it easy to enjoy both the food and the relaxing beach atmosphere.
Having myself enjoyed this exact trip several times over the last year – I can personally recommend it – if you're free on Sunday, it's the perfect way to spend the day with your family or friends!
Here, Julia Torres, who co-ordinates the tours gives you the full details:
Looking for something interesting to do this weekend? We are delighted to offer local families the opportunity to enjoy our
Day Trip to Our Private Beach on Catalina Island – special family tour, this Sunday the 15th of November. 

The tour will take place on either the the Jammin "Trimaran "or "Natural Mystic" 80 ft Sailboat depending on how many passengers we book.

Departs promptly from the La Romana River "Casa de Campo Marina entrance" on the east side of the river at 10:00 am (check in by 9:45 am) and returns approximately at 3:30 – 4:00 pm (depending on the winds.)

New Lobster menu!
$RD 1200 adults with lobster
$RD 250 children under 10 yrs
1/2 price kids 11-16 yrs

Includes:

Round trip transport to Catalina Island on either the  Jammin (Trimaran)  or Natural Mystic 80 ft Sailboat.
Snorkel equipment / Snorkel dive
Transport via yola to / from the private beach
"White Table Cloth" Lunch Buffet & Drink Service

Menu:

Food: Lobster Creole,  Pasta with lobster sauce, Chicken in BBQ sauce, Green Salad, Bread, Tropical Fruit
Drinks: Water / Coffee / Soda / Rum / Local Beers

Terms and Conditions

1. Departure time at 9.45am

2. Return approximately at 3:30 – 4:00 PM

3. The amount of passengers booked will determine which boat is used

4. This tour will have to have book at least 20 people.

5. All reservations must be paid when boarding.

6. This price includes the payment of Park Fee of RD $ 50.00

CONTACT:
Julia Torres, Island Tours Manager for Reservations: [email protected] / [email protected]
Office: (809) 550-7575  Cells: (829) 222-7575  / (829) 383-2733

Article contributed by Julia Torres. Remember if you have an event you would like to promote here, email: [email protected]
More photos of this great boat trip here: