This post is also available in: Spanish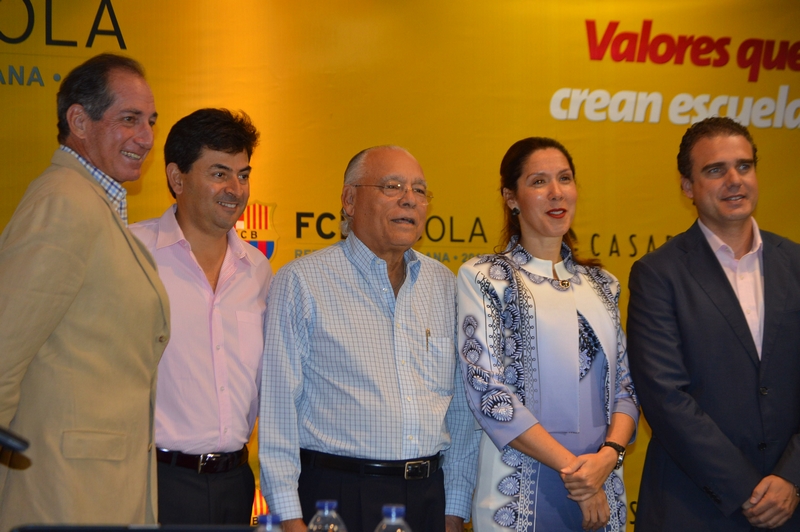 "The Sporting Life" at Casa de Campo has just gotten an extra boost. And since our the polo season came to a sensational close last Saturday April 4th with the finals of the Casa de Campo Copa Semana Santa, it's time to turn our attention to another sport; soccer!
You may think that the Dominican Republic has nothing to do with soccer, but you'd be surprised by the vast (and growing) number of youngsters in the country who love this sport, many of whom even enjoy it more than baseball!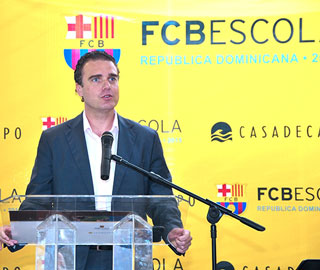 And what role does Casa de Campo play in this? Well, the most important of all! President of Casa de Campo, Mr. Rafael Torres, just signed an agreement that commits Casa de Campo to FCBEscola -an institution from Spain and property of the Futbol Club Barcelona– to create a technical skills program to take place here within the Casa de Campo resort.
"The technical skills training school in Casa de Campo will be open to children from La Romana and Punta Cana, who already know how to play, but who want to perfect their skills. And we've prepared summer camps where children can learn to play and improve, while their parents may enjoy all the other facilities offered by the Casa de Campo resort", said Rafael Torres in a conference held on Tuesday, April 7th.
The agreement signed by Casa de Campo and FCBEscola includes conducting clinics and camps, as well as a technical skills training school.
The FCBEscola in Casa de Campo will open later this month with free promotional clinics on the Casa de Campo polo fields on Saturday and Sunday April the 25th and 26th, following which the technical skills training school will start on May 2nd and the camp for 6-14 year olds will open on June 29th.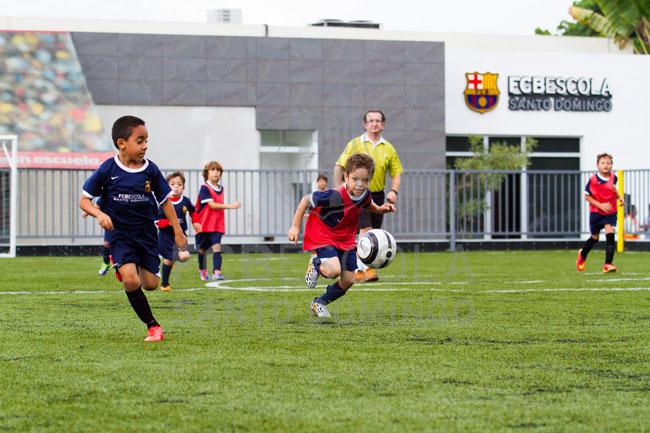 Always conscious of the importance of giving back to the local community, Rafael Torres announced that the project would provid scholarships for 4 children from La Romana; 2 from the Fundación MIR schools, and 2 from the Hogar del Niño school.
The directing committee of the FCBEscola in the Dominican Republic, which already has an extension in Santo Domingo, also emphasized their commitment to talented soccer players no matter their economic background, stating that additional scholarships may be available.
The following video should get all you football fans pretty excited…