This post is also available in: Spanish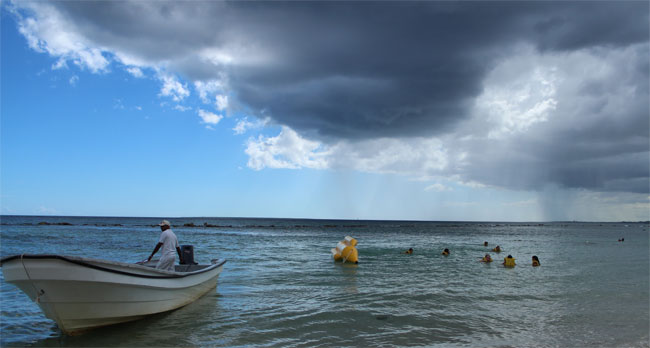 By the end of this week, we will be half way through the 2013 hurricane season, and while we've seen a few tropical storms, no hurricanes are yet to develop. So what is going on?
So far this hurricane season, we have seen 6 named tropical storms, but none have yet developed into a hurricane.
However the "peak" of hurricane season is now underway, and while it typically starts in mid-August, the fact that we're yet to see any action sadly does not mean that we can expect a less active season. In fact according to the forecast, despite this slow start, the season is still predicted to be "active".
 So what has caused this slow start?
The mid-Altantic ocean, the "breeding ground" to hurricanes and tropical storms has this year been effected by sand blowing off of the Sahara desert. This sand has caused dry air and it is this dry air that has stunted the development of any potential hurricanes or tropical storms.
And now?
Unfortunately the sands from the Sahara are dissipating and with water temperatures of the mid-Atlantic now at a toasty 28°C and higher, the mid-Atlantic is once again offering the perfect conditions for hurricanes to begin to develop.
2013 hurricane season forecast
Despite this slow start to the 2013 hurricane season, the the United States National Oceanic and Atmospheric Administration (NOAA) has not changed it's predictions for the season and is as follows:
A total of 13 – 19 named storms are predicted, to include 6 to 9 hurricanes (top winds of 74 mph or higher) of which 3 to 5 could be major hurricanes (Category 3, 4 or 5; winds of at least 111 mph).
This article was based on a video produced by BBC Weather. Click here to view the video.