This post is also available in: Spanish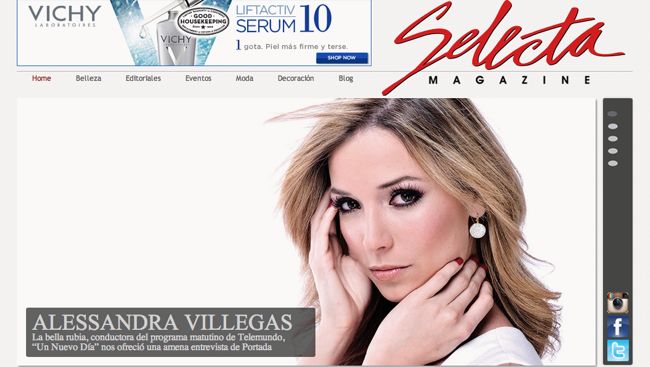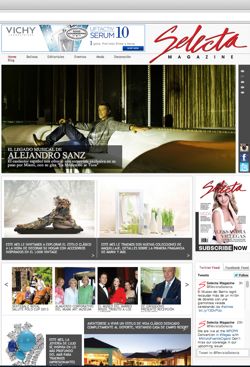 Silgon Inc. recently launched the new look of the online version of prestigious American magazine "Selecta"; www.revistaselecta.com.
Selecta magazine, the sister magazine to CasaLife, the exclusive Casa de Campo Resort and Resident Magazine, was founded in Florida more than 30 years ago and continues today as the United States' most upscale Hispanic publication. Just like CasaLife, Selecta is a luxury lifestyle publication, featuring social coverage from across the United States and across the world, including Casa de Campo on occasion.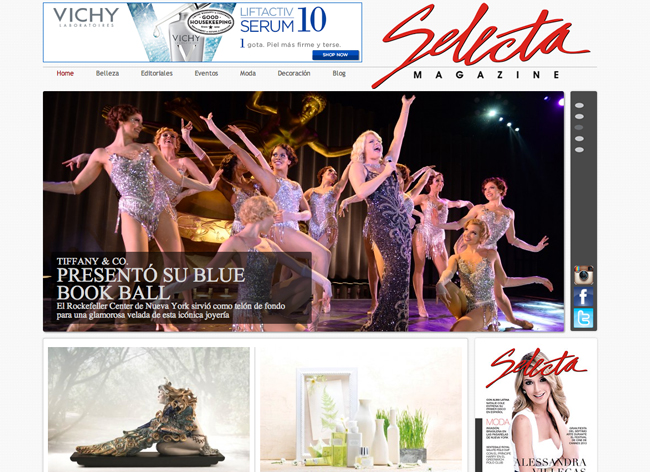 The online version of Selecta gives readers the opportunity to enjoy many of the same sections also found within the glossy pages of the print magazine; fashion, beauty, decorations, editorial, events, and more.
"I am very excited about Selecta Magazines new website. The feedback from our readers, as well as, advertisers has been phenomenal. It's impact and exposure has added a tremendous support to the already successful publication.

None of this could have been possible without the knowledge and guidance of Silgon and it's very professional team members. Their experience in bringing an effective and penetrating website to life has proven to be invaluable for the continued growth and success of Selecta."

— Michael Bulnes, Publisher/Owner at Selecta Magazine
Visit www.revistaselecta.com to enjoy the beautiful new online version of Selecta magazine.
About Silgon

Silgon is a modern media company based in Casa de Campo – the Dominican Republic's most affluent community.

An integral member of the community, Silgon, is Casa de Campo's #1 media provider. With CasaLife, our quarterly print magazine, Casa de Campo Living our daily online news source, "The Weekly" our email newsletter, as well as Casa de Campo TV, Casa de Campo's own TV Channel – we are who the community relies on and trusts to keep up-to-date with everything that is happening in Casa de Campo.

Also a web development company, Silgon, creates and maintains websites for some of the Dominican Republic's most successful companies.

(809) 523-2045
[email protected]