This post is also available in: Spanish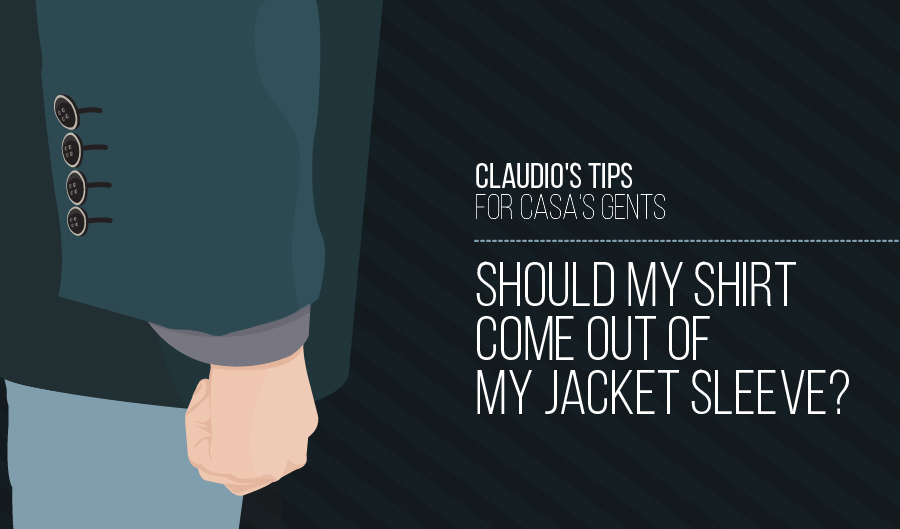 If you already know how to tie a tie, or if you have incorporated some colorful linen shirts to your summer wardrobe, and if you learned that you should never wear suede shoes when wearing a tie; that means you are a loyal follower of this weekly column where we share practical mens' fashion Tips for Casa Gents.
As Claudio Marte and I continue breaking with the many myths that besiege mens' fashion, this week we will discuss a hotly debated topic: Should my shirt come out of my jacket sleeve? We may think that this is an insignificant detail that might go unnoticed, but we should remember that the attention to the small details is what makes us look elegant and impeccable when it comes to dressing up for any occasion.
What Claudio has to say about this is the following; "It very well should! Although this varies according to taste, Men's Style Etiquette says they should. When you tailor your suit, make sure the jacket sleeve is just a tad higher than your wrist, that way your shirt sleeve can be seen through your jacket. The general rule of thumb is that you must show 1/4 inch to 1/2 inch of shirt cuff, so feel free to adjust your garments to achieve your desired look."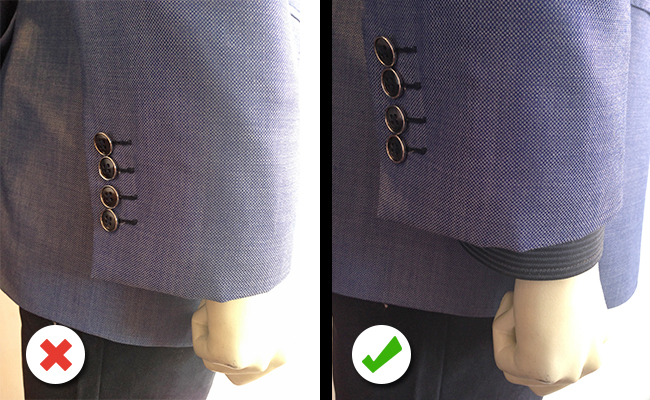 So there you have it Casa Gents… Our guru has spoken. Head over to your tailor, or to Claudio, and get that suit's sleeve shortened just a tad.
Until next week when we will be sharing yet another useful and practical fashion tip to help us look our best!