This post is also available in: Spanish
Last night, La Romana's Baseball team the 'Los Toros del Este' were crowned the champions of the Dominican Baseball League for the 3rd time after defeating the Tigres del Licey 7-1, with Jeimer Candelario elected as Most Valuable Player of the Final Series. The celebrations reverberated last night all across La Romana, Casa de Campo and beyond. The win was 51 of the season for the Bulls between Regular Series and playoffs, record in Dominican baseball.
The 'serie final' began on Monday of last week against the Tigres del Licey with games alternating between here and Santo Domingo. This was the third championship in the history of the La Romana franchise, being crowned in the 1994-95 season against the Aguilas Cibaeñas, in 2010-11 against the Las Estrellas Orientales and in the current 2019-20 season against the Tigres del Licey.
The exceptional "toro" pitching for two consecutive days was the key to victory for the La Romana team, which won the crown in eight of the nine games scheduled in the final series of local baseball, dedicated in memoriam to the former vice president of the Republic Dominican, Carlos Morales Troncoso.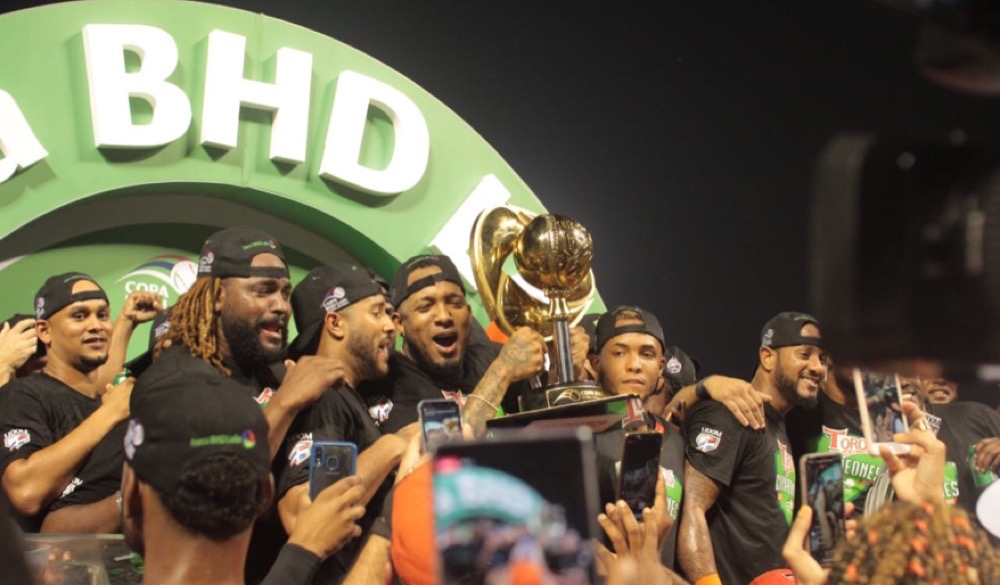 Following this victory the Toros will now represent the Dominican Republic in the Caribbean Baseball League, which begins on February 1st in Puerto Rico and where the defending champions Venezuela, Mexico, Panama, and Colombia will also be participating.
Today the celebrations for the Toros will continue in La Romana with a parade through La Romana town this afternoon (sorry we don't know what time, but if you're planning a trip to Jumbo maybe wait until tomorrow!).
Want to know more? Visit the Toros del Este website by clicking here. Stats, pictures and video from @torosdeleste FB page