This post is also available in: Spanish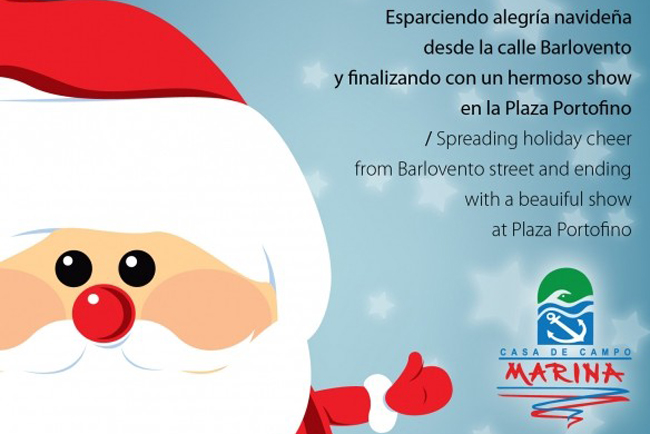 Finally December! Casa de Campo always has the best activities and events throughout this whole month – so we have awesome news for all of those that already feel the Christmas spirit.
Santa Sails to La Marina! Spreading holiday cheer from Barlovento street and ending with a beautiful show at Plaza Portofino. Everyone is invited to come and join in this joyful activity, so come with your family and friends and be part of this amazing experience.
Santa Sales to La Marina

When: December 23rd, 5pm

Where: Marina Casa de Campo, starting at Barlovento street and ending at the Plaza Portofino

Contacts: La Marina, Casa de Campo, (809) 523-2500

We look forward to seeing you there!
Remember to check www.TODO.fm for the complete schedule of events and activities.