This post is also available in: Spanish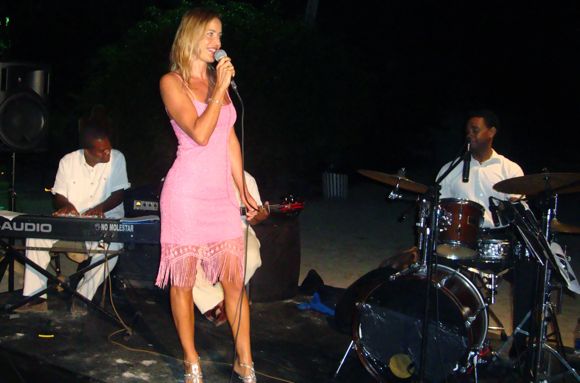 Happy Christmas everyone – I hope you're all having a fabulous day! This holiday weekend Sabrina Wender Casa de Campo Living's favourite singer will be performing LIVE at the Beach Club by Le Cirque on Casa de Campo's Playa Minitas!
Sabrina will be singing live tonight, tomorrow and Sunday evening at some point during the hours of 7pm and 10pm!
Sabrina is Casa de Campo Living's favourite singer for two very good reasons:

1. She sings beautifully

AND

2. She is an exceptionally beautiful woman!
Sabrina performed at the Beach Club just a few weeks ago and was a huge success – to view a video of her performance, click here.