This post is also available in: Spanish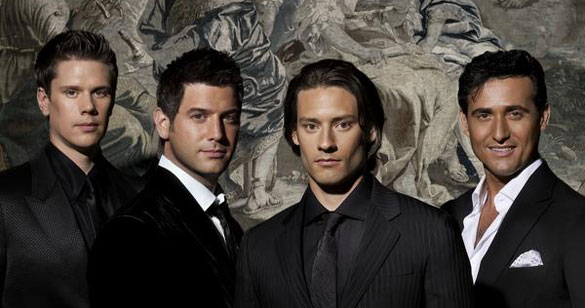 Il Divo, hailed as a modern version of  'The Three Tenors,' is rumored to be planning a performance in the Altos de Chavon amphitheater. The amphitheater in Altos de Chavon is the perfect venue for hosting world-class opera artists, which has already seen legends such as Placido Domingo and Andrea Bocelli! If the rumors are correct, fingers crossed, we may also have Il Divo to look forward to sooner than later!
Il Divo are a multinational operatic pop group, whose first album, 'Il Divo,' released in 2004, topped the Charts in both the US and the UK as well as 13 other countries world-wide. The four very talented (and rather handsome) singers of Il Divo are from Spain, Switzerland, France and the United States – brought together by Simon Cowell who conducted a world-wide search  'Pop Idol' style to form the perfect quartet. And the inspiration behind forming the group? Non other than Andrea Bocelli, and whilst Il Divo cannot be closely compared to the Andrea himself, there are similarities; their music is first and foremost beautiful, as well as romantic and moving with just a tiny hint of 'pop.'
At the moment we don't know anything other than the rumor that they may be coming as soon as this November. As soon as we obtain further details or confirmation we'll let you know.
For more information about Il Divo you can check out the following links to their official website and their wikipedia article.
We also leave you with a video of Adagio off their latest album The Promise.
.