This post is also available in: Spanish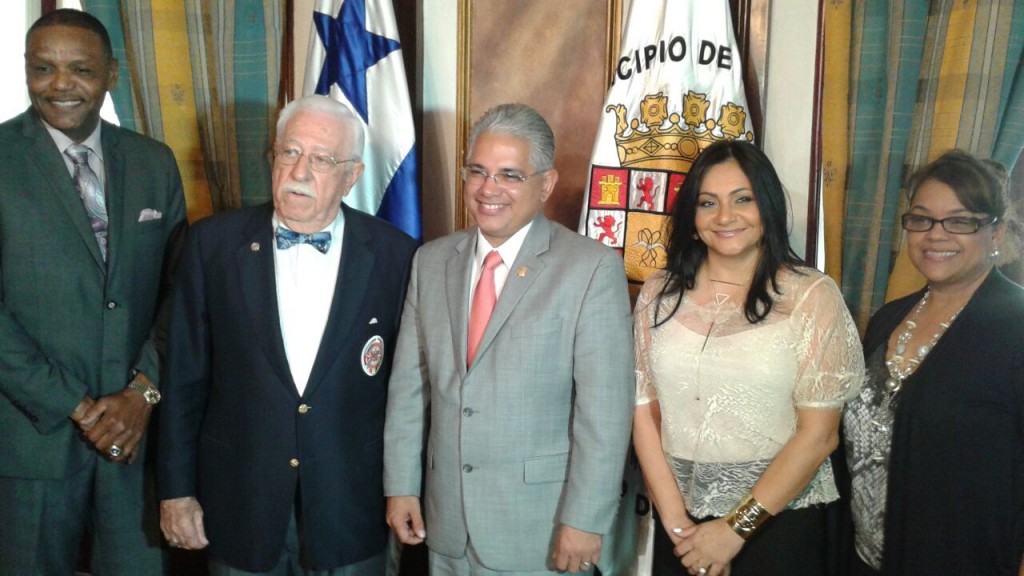 On the 30th of September, Roberto Weill, founder and president of the Salon de la Fama del Beisbol Latino (Latino Baseball Hall of Fama) attended an event in his honor in Panama.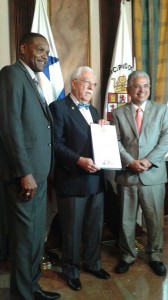 The gathering and press conference was hosted by Sandra Moreno, the wife of Omar Moreno who was inducted into the Latino Baseball Hall of Fame in February of this year. [Click here for photos and the full story.]
During the press conference, Roberto Weill announced the details of the celebrations surrounding the 2015 induction ceremony, scheduled to take place in Casa de Campo, Altos de Chavon, La Romana and Santo Domingo from the 5th to the 7th of February 2015. This upcoming celebration will be dedicated to Panama.
Among the dignitaries present were the major of Panama, Lic. José Blandón and his Sra. Yamilet de Blandón, as well as the president of the National Assembly of Panama, Lic Adolfo Valderrama.
Click here to read more about the 2015 inductions into the Latino Baseball Hall of Fame and to get to know the 12 Latino baseball stars being inducted.