This post is also available in: Spanish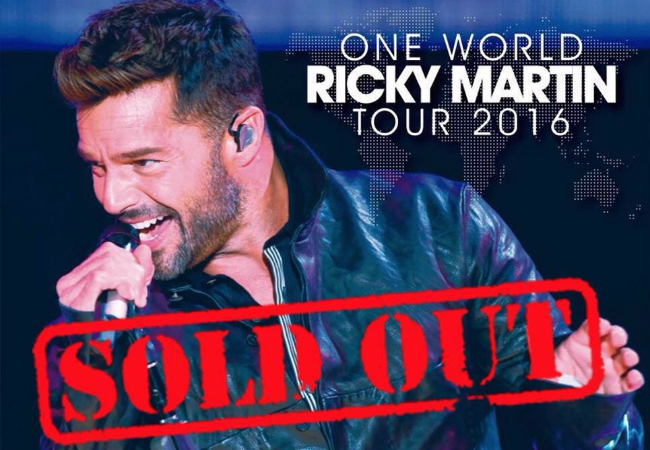 After spending the holidays with his sons in his house at Dorado, Puerto Rico and New Year's at the beach at Culebra, Puerto Rico, Ricky Martin recharged his batteries and is ready to start his Latin America leg of the tour in the DR AT CASA DE CAMPO!
The hype for his One World tour is so big tickets are SOLD OUT and it's THIS SATURDAY, February 6th! The international superstar will soon make his way to Altos de Chavón in Casa de Campo.
With this new tour, Ricky Martin will be reuniting with the Dominican public after an absence of eight years from his last performance in Dominican soil.
His tour will support his latest album "A Quien Quiera Escuchar," a proposal that has earned him the recognition of the Grammy Awards.
To start playing those tracks and build up the spirit for this saturday's concert, we encourage you to watch his newest hit, "La Mordidita," which we love and have already played back one too many times!