This post is also available in: Spanish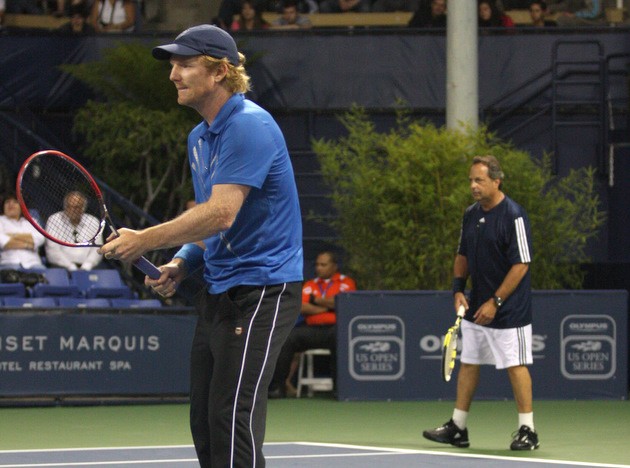 We're excited to remind you that the great John McEnroe will be coming to Casa de Campo this Friday! But that's not all, we're even more excited to announce the details of his visit and the exciting play-off between him and Jim Courier.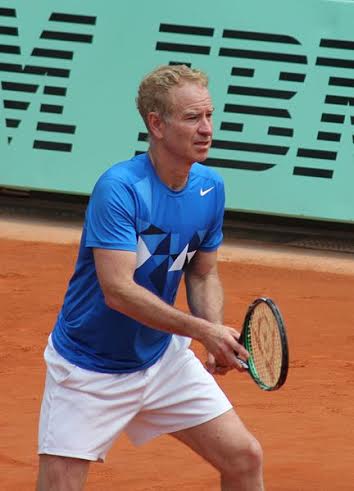 John McEnroe and Jim Courier, two of the greatest American tennis champions over the last 40 years, will compete in a special exhibition match this Friday November 7th, 2014 right here in Casa de Campo. How lucky are all those tennis fanatics?
The schedule of matches will include John McEnroe against Jim Courier, as well as the champions playing against Casa de Campo villa owners and tennis pros, and they will take place at Casa de Campo's La Terraza Tennis Club where an extended viewing area for 500 spectators will be created. In addition to their exhibition match, McEnroe and Courier will also participate in special clinics and hitting sessions with patrons and attend a special Casa de Campo tennis cocktail party.
Haven't registered? What are you waiting for? Go and reserve your place! Event packages for the clinics, party and the exhibition match are for sale and can be purchased by emailing [email protected] or call the Casa de Campo Villa Owners Club on (809) 523-2080.
Oh wait! That same evening, the excitement will continue with an elegant dinner at the Flamboyant conference center. A fun and intimate dinner with space for just 300 guests who will enjoy a live question and answer session with John McEnroe himself.
Tickets are on sale now at the Casa de Campo Villa Owners Club, and as they are limited, we recommend you get yours now!
John McEnroe in Casa de Campo

Exhibition matches: John McEnroe & Jim Courier

When: Friday 7th of November, from 3pm

Where: La Terraza Tennis Club, Casa de Campo

Ticket prices:

Casa de Campo villa owners – US$50 p/p
Hotel guests – US$65 p/p
General public – US$75 p/p

Dinner with John McEnroe & Jim Courier

When: Friday 7th of November, 8pm

Where: Flamboyant conference center, Casa de Campo

Ticket prices:

Casa de Campo villa owners – US$100 p/p  – price includes the exhibition matches
Hotel guests – US$125 p/p  – price includes the exhibition matches
General public – US$150 p/p  – price includes the exhibition matches
Employees* – US$75 p/p – price includes the exhibition matches

*Employees – of Casa de Campo, CR, Costasur, La Marina, Altos de Chavón, Aeropuerto & Puerto Turístico

Contact: Casa de Campo Villa Owners Club, (809) 523-2080