This post is also available in: Spanish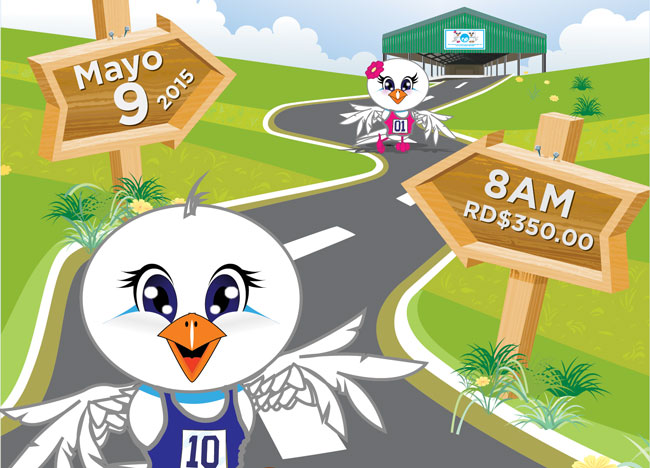 Don't forget the 1st Fundación MIR "Fun Run For Education" is this Saturday May 9th!
As we told you before, this upcoming Saturday May 9th, the Fundación MIR will be celebrating its first ever "fun run" in order to raise funds to continue providing education to the children attending their 3 schools in La Romana.
The Fundación MIR Fun Run For Education will start at 8am at the Juan Pablo Duarte Central Park in La Romana, finishing at the Campo Nueva Esperanza, the Fundación MIR boys' school in Buena Vista Norte (see map below). The participation fee is RD$350 and includes a t-shirt.
But it doesn't end there! Once you arrive to the Campo Nueva Esperanza School, the whole family has the chance to relax and have fun as there will be a variety of food and drinks on sale.
The Fun Run For Education is the first event of its kind to be held by Fundación MIR and all the funds raised will go to the graduating class of 2015, as they're the ones organizing the activity.
And it may not be officially summertime yet, but as you know, here in our tropical paradise we have a never ending summer, so don't forget your caps and sunblock!
We hope to see you there!
Fundación MIR Fun Run For Education

Date: Saturday, May 9th, 8am

Price: RD$350

Route:


Contact: Fundación MIR, (809)-523-8270