This post is also available in: Spanish
Yeeehhhaaaawwww! Casa de Campo's summer event "Afternoon at the Ranch" took place on Saturday the 31st of August and was incredibly successful! With more than 150 members of the Casa de Campo and La Romana community visited the Dude Ranch, which had been decorated in classic western style, the party started from 4 pm and continued to 7 pm… when after all the food had been eaten, the donkey polo games had ended and the bull stopped bucking from exhaustion we all gave up the party and went home to recover!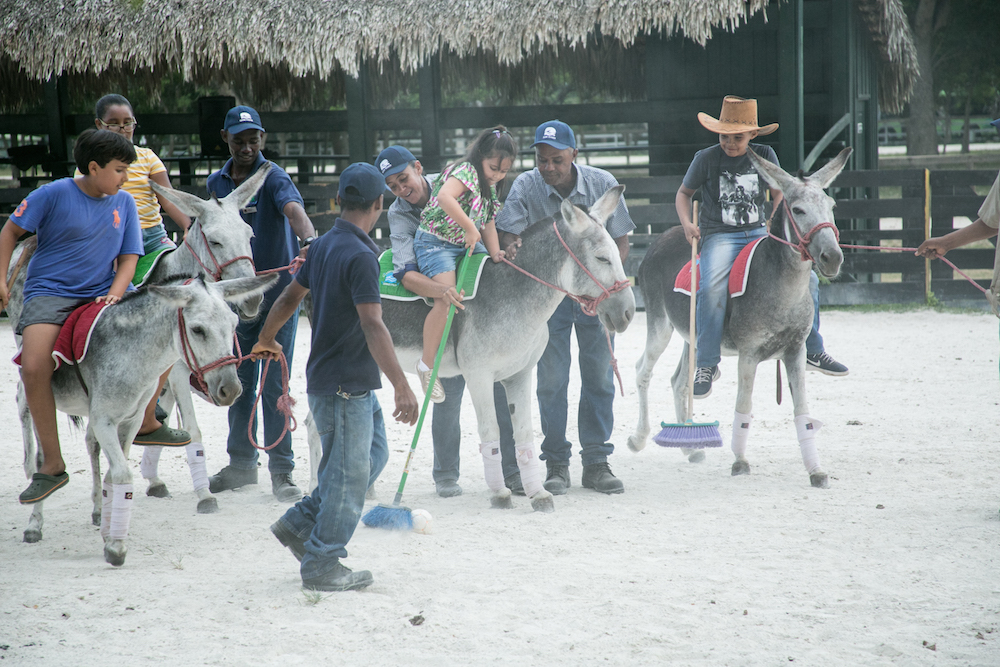 The party included a Donkey Polo match, which turned out to be rather chaotic, but a lot of fun, with kids of all ages clamoring to have a ride on a donkey, whilst the donkey's seemed determined to do everything they shouldn't have been – donkeys are very definitely NOT co-operative!
Casa de Campo's cowboys and cowgirls also enjoyed a wonderful horseback riding, inflatable games, a delicious BBQ and riding the mechanical bull where many tried and many failed to tame the wild and ferocious "toro loco"!! A live band delighted the audience with a repertoire of popular songs in Spanish, which we saw a couple of brave dancers from the community moving to the rhythm of the music.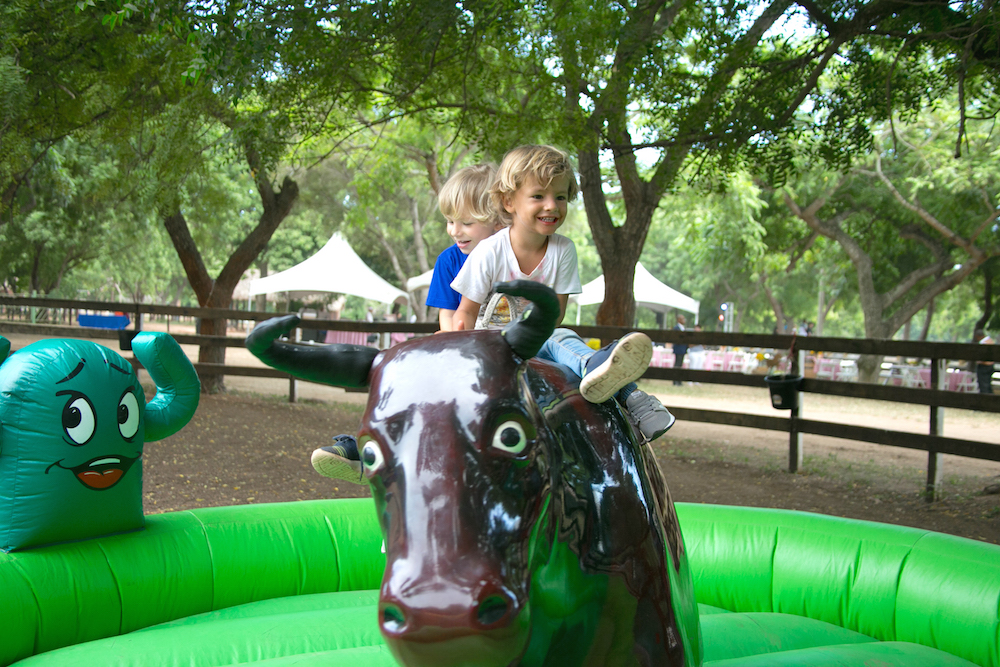 It was an afternoon of sizzling hamburgers and hot dogs, horses, donkey polo, and games for the kids… It was a great way to spend time with friends and family!!! We look forward to seeing another edition of this party and cannot wait for this year's Oktoberfest on September 21st at Altos de Chavón!!
The following photos were taken by Mairobi Herrera during the "Afternoon at the Ranch" on Saturday, August 31st: