This post is also available in: Spanish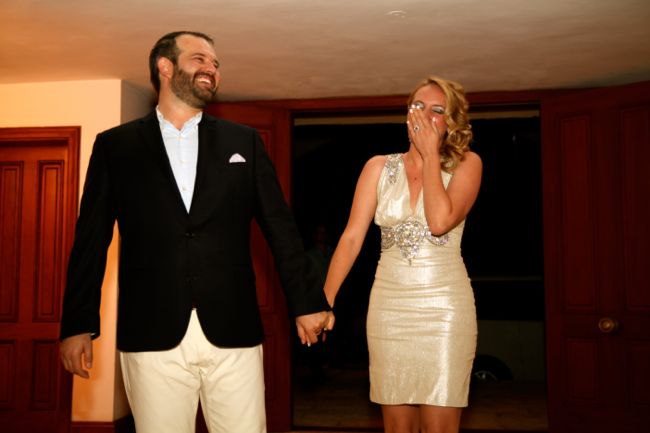 It is every girl's dream to be a princess, a dream which on Sunday March 23rd 2014 became my reality. Like the royals of days gone by, a grand trumpet roll announced the arrival of Philip and I, the future Mr. and Mrs. Silvestri, and at that moment I couldn't have felt more like a fairy tale princess.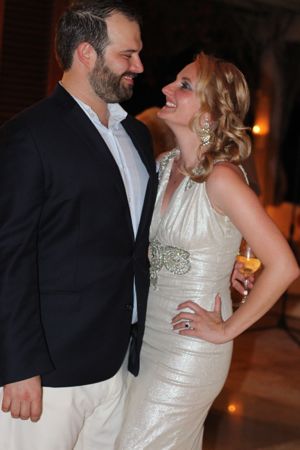 Like all good fairy tales, our story begins long long ago, in a land far far away – the United Kingdom. Living in London, I, Rebecca-rella was working as a math teacher, and although I loved my job, I dreamt of one day finding my prince charming. 6 years ago, I crossed the Atlantic ocean to embark on an adventure that brought me to Casa de Campo, and to the arms of the man who will one day soon become my husband. From there, our not-so-whirlwind 5 year romance blossomed, until finally on a sunny November day in Disneyworld, my prince finally said the words "will you marry me?" And I of course said "yes!"[If you didn't yet read all about the proposal, click here.]
And so on Sunday March 23rd, for the first time in my life I succumbed to a real pre-party pampering session, a gift from Leopoldo and Sofia Maler, who sent over a massage therapist and hair stylist from Sofia's salon, Beauty Spot, in the Mayra Salon in La Romana [(809) 284-6245]. Over seen by Lauren Llenas, who became my stylist for the day, I was gracefully transformed from an ugly duckling, with the help of plenty nerve-calming champagne, as well as a massage, eye-brow plucking, and of course hair and full make-up.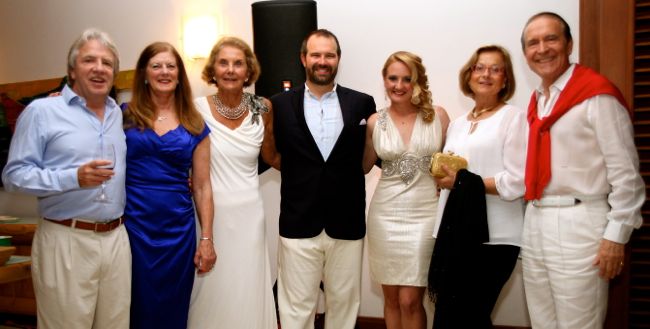 Arriving to the fairytale ball, a little behind schedule, I was greeted by my prince charming, Philip Silvestri who led me in as Victor Mitrov announced our arrival with a trumpet roll I shall never forget. It was simply magical to see all our friends of the Casa de Campo community, as well as both our parents beaming with happiness for us.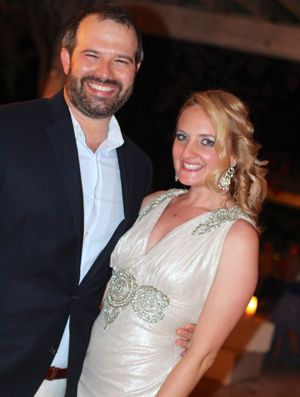 Before the evening's festivities descended into dancing, both our fathers, Claudio Silvestri and Peter Hughes addressed our gathered guests, first and foremost to thank everyone for joining us and to Phyllis Berney for being such a fabulous hostess, but also to reveal a little of our relationship… but not too much – that will have to wait until our wedding day!
Hosted by our fairy godmother, Phyllis Berney, the party could not have been more perfect, or in a more beautiful location. Phyllis' magnificent Casa de Campo villa framed in romantic pink bougainvillea flowers was a magical setting for this very special occasion. With all our hearts, we thank Phyllis for planning and executing, an engagement party more marvellous than we could have possibly ever dreamed of.
Thank you to you all, your friendship, love and support means the world to us. We look forward to celebrating many more years of happiness with you.  
A big thank you to Anselmo Grusso and Lauren Llenas for the beautiful photos.