This post is also available in: Spanish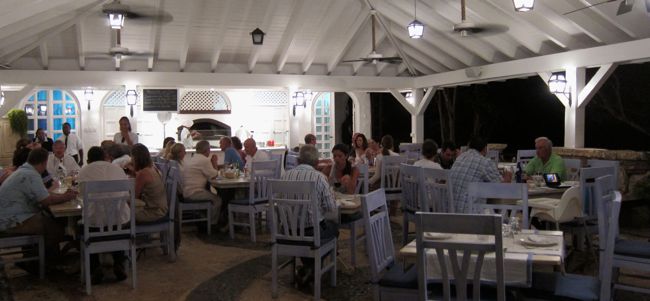 Imagine, for one second, what would it be like to be able to relax in the middle of an artistic village… Altos de Chavón, for example, sitting on a cozy terrace enjoying exquisite Italian food, cocktails, nice conversations and fabulous live music on a beautiful Caribbean night …. wouldn't it be wonderful??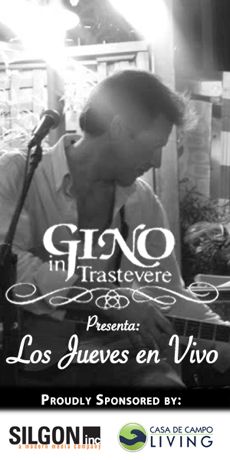 Well, dear friends, please allow us to inform you that this is not far away from reality! This Thursday the 24th of January (tomorrow), Gino in Trastevere will be celebrating a "Live Music Night" sponsored by Silgon Inc., Marketing, Web Development & Publishing Services with Casa de Campo Living, community news website as Media Partner – an occasion where Casa de Campo visitors, residents and villa owners will be able to enjoy a unique gastronomic experience, accompanied by guitarrist Jeff Fleitman in this first edition!
Jeff Fleitman who has become a popular singer and guitarrist, will be playing a unique repertoire of his own songs entitled "The Road", "Stars", "A Whole New Life", among many others from 8pm to 10pm – with the aim of entertaining all guests in attendance!
This makes dinner at Gino's after the opening of new art exhibit "2Aquiles" the perfect option!
And since we were eager to know more about Jeff Fleitman, here we share a youtube video recently by the artist, interpreting his song "Stars" – a perfect way to warm up for this upcoming relaxing event!
Jeff Fleitman – Stars
The following are all the details of the event:
"Jueves En Vivo" at Gino in Trastevere

When: Thursday the 24th of Janu 2013, 8pm – 10pm

Where: Gino in Trastevere restaurant, Altos de Chavón

What: Delicious dinner, cocktails and live music by Jeff Fleitman

And additionally…on Tuesdays you get 1 free drink (of your choice) with every pizza and on Sunday's 1 free drink (of your choice) with every pasta!
¡We look forward to seeing you there!