This post is also available in: Spanish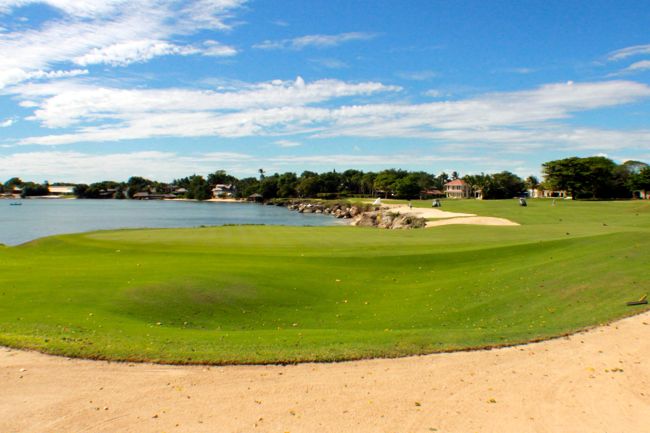 Today, Tuesday April 15th, the 1st annual "Race to Kazakhstan" golf tournament opens in Casa de Campo. This worldwide golf tournament, which will also be played across Europe and Kazakhstan, will take place here from the 15th to the 18th of April.
The "Race to Kazakhstan" golf tournament is being organized by the Honorary Consul of Republic of Kazakhstan in Dominican Republic, Attilio Perna and Honorary Consul of Dominican Republic in Republic of Kazakhstan, Anuarbek Argingazin together with the Golf Federation of Kazakhstan and specifically with Konstantin Lifanov.
The aim of the event is to familiarize guests with the culture and business of Kazakhstan.
The start of the tournament today in Casa de Campo marks the worldwide inauguration of the "Race to Kazakhstan" series of events. Casa de Campo, the World's Leading Golf Resort for the 7th consecutive year was chosen for the inaugural event "to take advantage and discuss business opportunities between numerous foreign and Kazakhstan´s entrepreneurs during a friendly golf match," said a represetative of the event.
A diverse cultural program has been planned for the guests of "Race to Kazakhstan", which in addition to the golf tournament includes boat trips, cocktail evenings, tours to cigar factories and gala-evenings with the prize-giving ceremony.
Following the opening week in Casa de Campo, the golf tournament "Race to Kazakhstan" will also take place in Italy, Switzerland and Portugal from May to June, with a closing ceremony in Almaty, Kazakhstan in the first week of October.
"Race to Kazakhstan" Golf Tournament

When: From 15th to 18th of April, 2014

Where: Teeth of the Dog, Casa de Campo resort

Contact: (809) 467-8783, [email protected]