This post is also available in: Spanish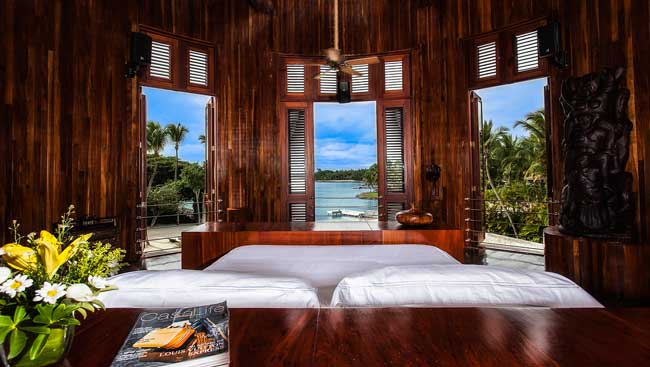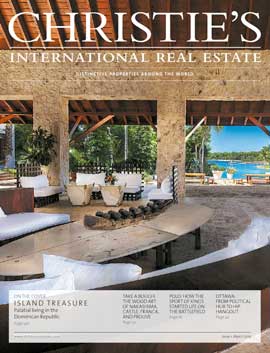 Congratulations to Punta Minitas #34, a gorgeous oceanside villa in Casa de Campo, which has just become the first Dominican property to be featured on the front cover of Christie's International Real Estate magazine.
Punta Minitas #34, listed as "palatial living in the Dominican Republic", with an asking price of US$19.5 million, outshone some of the world's most magnificent properties to be chosen for the cover of this prestigious magazine.
Featured within the magazine are homes from across the globe, such as 888 Lilac Drive in Santa Barbara, US$16.5 million; Pacific Heights in San Francisco, US$30 million, as well as the incredible Casa Sin Nombre in Palm Beach listed at a staggering US$59 million!
A magnificent sunset at Punta Minitas 34, Casa de Campo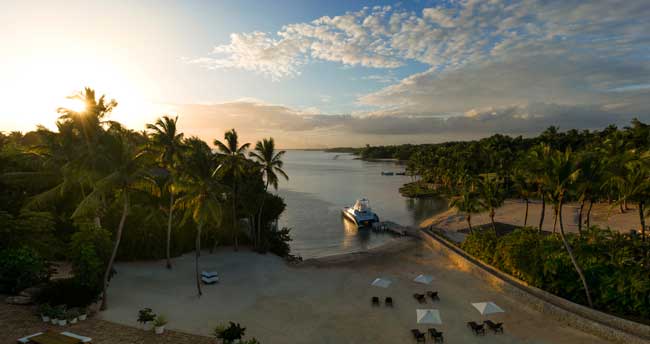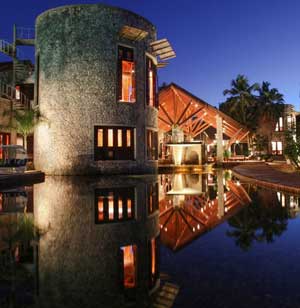 To be included on the front cover of a magazine listing only the world's top 1% of properties (at a value of more than US$600 million) is testament to the value, striking architectural features, outstanding view and location that Punta Minitas #34 has to offer its future owners. It is also a great accolade for the Dominican Republic (and indeed Casa de Campo), which only strengthens the country's (and the resort's) image as a luxury destination.
It is no surprise then that within the last year, Punta Minitas #34 has played host to some rather famous and discerning guests – including visiting royals, Kim Kardashian and in fact the entire Kardashian-Jenner family (who filmed a 2-part episode for their hit show "Keeping up with the Kardashians"), and Canadian musician Drake who shot his video "Started from the bottom" within the grounds of the villa.
The villa was also chosen as the location for a pre-holiday party hosted by Chivas Regal 18 and CasaLife, the resort's exclusive resident and resort magazine.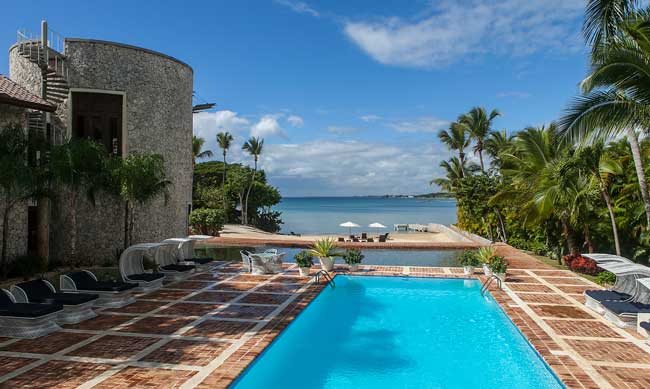 Most recently, this most extraordinary Casa de Campo villa, was the backdrop for a cocktail and art show hosted by Christie's and Provaltur. Casa de Campo special guests took a tour of the 35,000 sqft 6-bedroom property, while also admiring the estate's extensive art collection, including works by 3 by famous deceased Dominican artists; Gaspar Mario Cruz, Antonio Prats-Ventos and Candido Bido.
Punta Minitas #34, Casa de Campo

• 35,000-square-foot oceanfront property at the top-rated Casa de Campo resort

• Seven expansive bedrooms; more can be easily converted

•ƒ Eight bathrooms and three powder rooms

• Main salon with 20-foot ceilings, chef's kitchen with three-story ceilings, temperature-controlled museum, home offices, and elevator

• Private beachfront, private dock, enormous lap pool, gazebo, fountains, decorative pools, and 16-car garage

• Only a few minutes from the Casa de Campo – La Romana international airport

ĥ Access to amenities of the world-class Casa de Campo resort; 5 golf courses designed by Pete Dye, a tennis centre, equestrian center, restaurants, polo facilities and much more

Offered at US$19,500,000
Also currently listed by Christie's International Real Estate is Casa Palapa, also in the Punta Minitas neighborhood of Casa de Campo. Yet another remarkable villa, located on a 3 acre peninsula overlooking the entrance to the Marina Casa de Campo, Punta Minitas #11 boasts 6 bedrooms, 2 private beaches, an olympic-size swimming pool, a paddle-size tennis court and more.
Casa Palapa, Punta Minitas 11 in Casa de Campo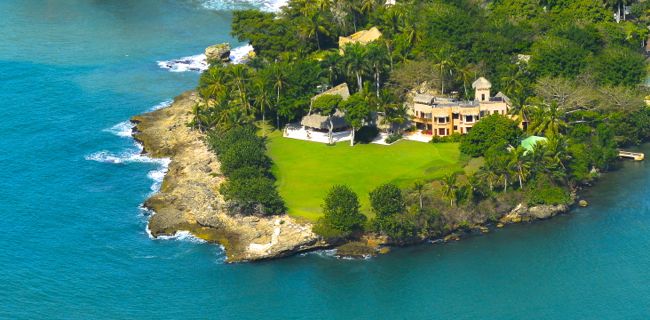 Christie's International Real Esate
The name Christie's is synonymous with extraordinary art, unparalleled experiences and international glamor. Christie's International Real Estate is dedicated to the marketing and sale of luxury residential properties worldwide, reaching annual sales of over $125 billion dollars.
By cultivating this unique balance of worldwide scope with a personal touch, Christie's International Real Estate has become a global authority on the marketing of exceptional properties.
The Christie's International Real Estate magazine gives the Christie's clients exclusive access to an unprecedented level of international visibility to buyers and sellers of high-value properties.
Please direct enquiries to:

Rebecca Hughes
[email protected]
(809) 523-2045 [weekdays]
(809) 949-8906 [mobile]