This post is also available in: Spanish
Tucked away on the 11th fairway of the legendary Teeth of the Dog Golf Course, Punta Aguila 63 is among the five-star villas in the Casa de Campo Resort has to offer, and now that she's up for sale, let's take a sneak peak at this little slice of paradise…
Punta Aguila 63 is a magnificent Mini Resort-like property. An approximately 2-acre estate that tells its story by bringing the great outdoors inside and vice versa. The ZEN Villa offers open air living that starts at the front door by greeting you with a unique water feature wall. The feeling continues through the courtyard gardens with glass openings throughout the entire Villa for perfect visuals.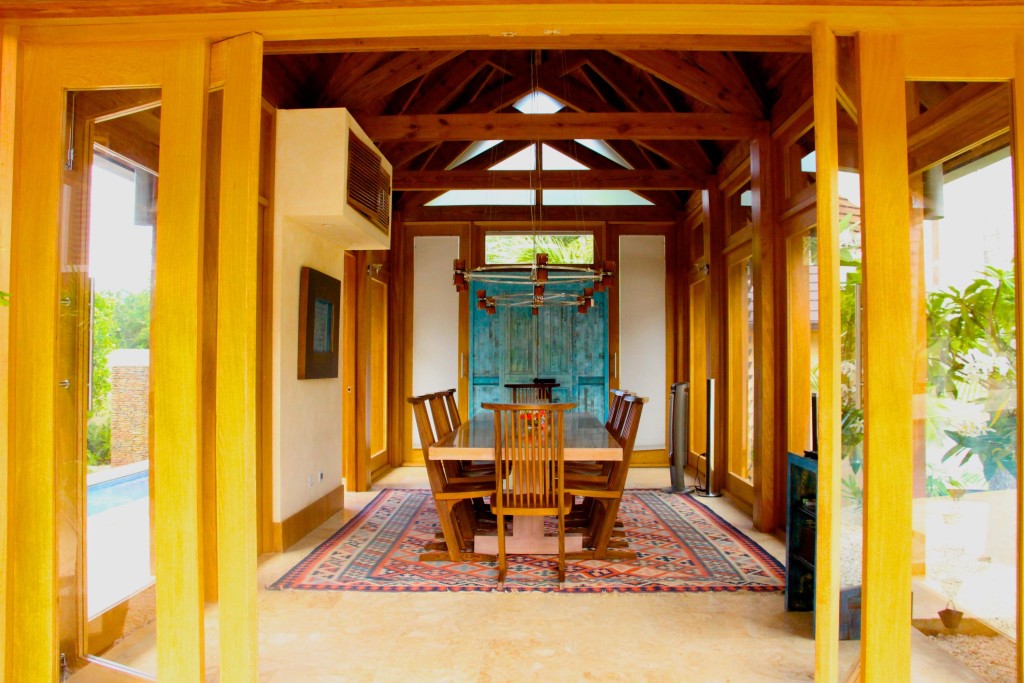 The property boasts 7 en suite bedrooms, separate guest house, a wrap around pool with lap lane completely bedazzled in deep blue 'mini tiles', surrounded beautifully by subtle landscaping. A once-in-a-lifetime opportunity to acquire a unique property of unprecedented grand scale and exceptional architecture.
The home is also wonderful for hosting celebrations.
The sprawling 2300m2 Villa is exquisitely infused with an atmosphere of sophistication and discreet elegance. The grand Villa is astutely sited on two natural lots. By planning the formal living room and library around the pool and placing the master and family bedroom wings separately, the architect effectively created a very modern Villa, in a traditional setting with spatial separation that affords a serene, calm and exceptional lifestyle. Additional features include impact glass, anti seismic construction, and high wind resistant roof.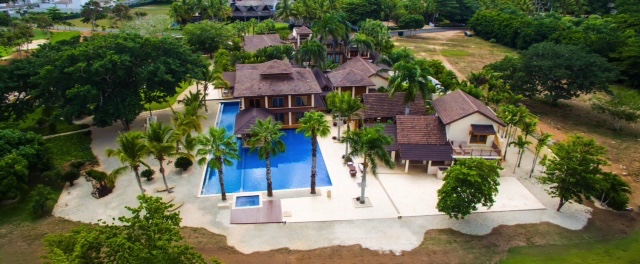 If you are interested in purchasing this home you will be happy to know it is being offered Fully Furnished.
This Casa de Campo Villa is for Sale!

Mayli Garcia-Velez
Senior Vice-President


Casa de Campo Real Estate

Hotel Office | The Entrance | Casa de Campo | Dominican Republic

The Marina | Plaza Portofino #13 | Casa de Campo | Dominican Republic

DR Cell: (809) 250-1571
CDC Office: (809) 729-1426
US Cell: (561) 818-2248
Villa at a Glance

List Price: 4,650,000
Construction m2: 2,300
Land m2: 8,200
# of Bedrooms: 8
# of Baths: 8