This post is also available in: Spanish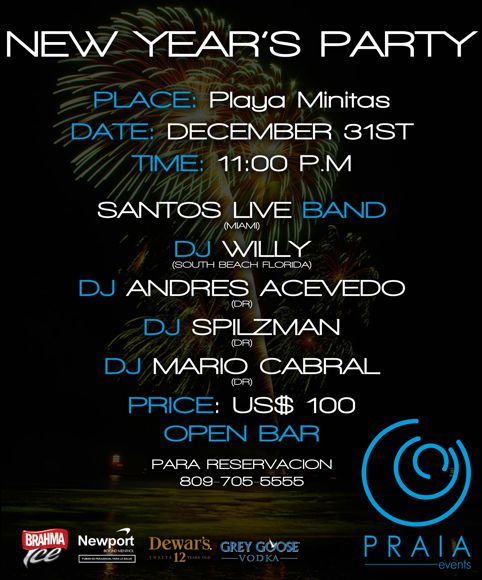 Every year Paria hosts the party of the year – the Casa de Campo NEW YEAR'S EVE PARTY, which for the last few years has always been held at La Palapa in the Marina Casa de Campo. As you may have noticed La Palapa is currently under construction (having the roof replsaced) and so the party has been moved to Casa de Campo's Playa Minitas.
Details of this no doubt phenomenal party have yet to be revealed – in fact all we know for sure is what we're told on the flyer above!
Nevertheless that leaves room for a little light speculation, for instance I heard rumour that the actual party would take place in the private beach area to the right of the Beach Club by Le Cirque, where the private Cabañas would become VIP lounge and party areas!
To confirm your attendance visit their Face Book event, click here.