This post is also available in: Spanish
On Saturday June 3rd, Altos de Chavón was dressed to celebrate the 6th edition Fashion Show of the modeling and personal refinement academy, Polos Opuestos under the production and direction of Rhuanda Herrera, director and founder of the academy, along with Jessika Santana, Nelson Reynoso, and Osleiry Hernandez.

Every year, Polos Opuestos organizes a graduation event for the students who are studying in the area of modeling and personal refinement, and his year was no exception. Plaza Chavón overflowed with people and talent, wherein a group of 46 girls not only modeled but some also sang, showcasing everything they've learned in their time at Polos Opuestos.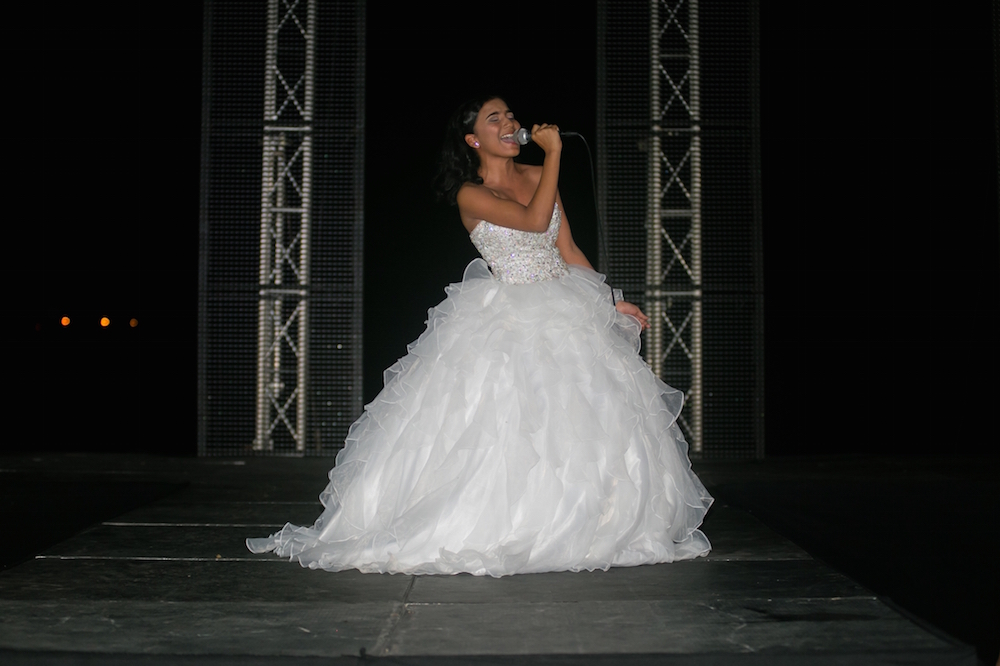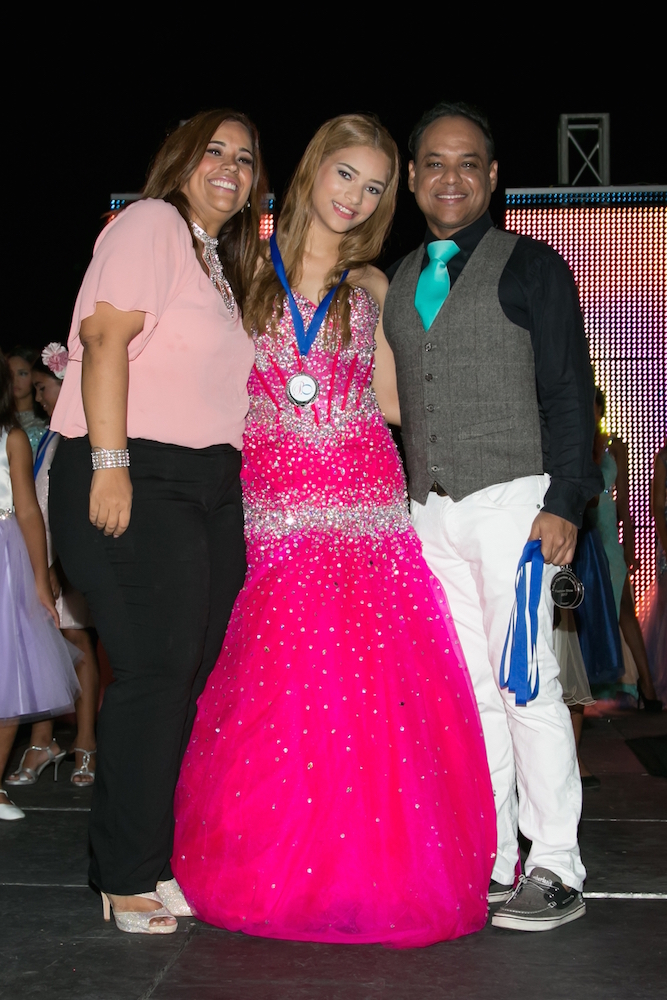 This year, they also had the presence of the band The Hitters, giving the event a different touch from past years. Four of the students sang during the event, including: Marcheli Areche with"No hay lugar más alto" by Miel San Marcos, a beautiful song to start off the event, followed by Bless Rodriguez with "My heart will go on" by Celine Dion, which included the accompaniment of dancers from Pointe Dance Center.
Anneris Taveras and Franky Desi, a member of the band The Hitters, sang "Colgados en manos" by Carlos Baute with Marta Sanchez, and Arianna Crispin sang "La Playa" by La Oreja de Van Gogh. The girls delighted the audience with a great opening and fashion show with clothing and accessories by Miralia Childres Fashion, Inestilisima Boutique by Ana and Tienda Blanco y Negro. As every year, the event was sponsored by Fina Fiesta as well as Pina Supply, Body Stetic, Muebles del Este, Luminos and Eventos Catering.
All the students received a medal of participation from Mrs. Rhuanda Herrera and Nelson Reynoso. The master of ceremony, Liliana Mateo thanked the parents, sponsors, and the entire province for the support and confidence placed on Polos Opuestos, inviting everybody to enroll in its programs that begin this season which include a traditional summer camp and new singing classes.
Without a doubt, it was a night that everyone will remember!
The following photos are provided by Polos Opuestos, taken on Saturday June 3rd by Mairobi Herrera:
* Article and photos contributed by Polos Opuestos