This post is also available in: Spanish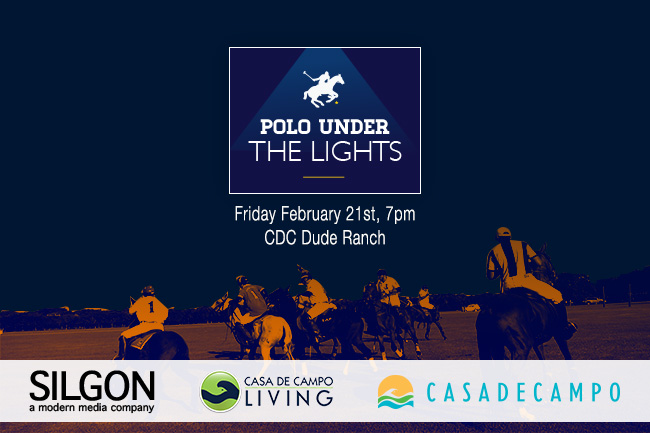 This Friday the 21st of February, SILGON and Casa de Campo invite you to the first "Polo under the lights" event – a casually sophisticated celebration which will unite polo, donkey polo and burgers! What could be finer?
The concept of Polo under the lights is to give everyone the chance to come along and enjoy a thrilling game of polo – played at night – hence the name "Polo under the lights". Here in Casa de Campo, polo, the "Sport of Kings" has been a tradition since before the resort was even opened, a tradition that united generations of players, and is still loved by numerous Casa de Campo villa owners; Alfonso Paniagua, Ramon "Papo" Menendez, Dr. José Lopez and many others.
So come along for your chance to share in a fine sporting tradition, while also enjoying a few drinks and a burger among friends.
There'll be a bar and a burger station so you can make it a casual night out with the entire family. And in addition to watching the polo… spectators will be able to get in on the action – on donkey back – in a FREE fun mini-donkey polo tournament!
Polo under the lights is being sponsored by SILGON with Casa de Campo Living (www.casadecampoliving.com), and the Casa de Campo resort.
Polo under the lights!

When: Friday 21st of February, from 7pm

Where: The arena at the Dude Ranch, Casa de Campo

Cost: FREE! Even participation in the donkey polo is FREE!

Menu: