This post is also available in: Spanish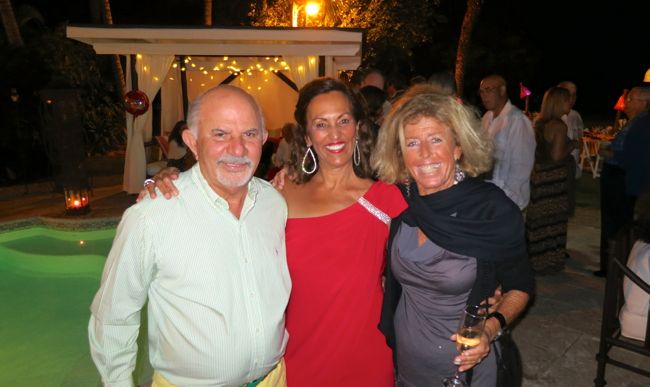 On Saturday the 16th of March 2013, the Casa de Campo community came together to celebrate the birthday of Nasry Stefano, a superb asian-themed party organised by his beautiful wife, Milagros!
Milagros, wonderful fun-loving Milagros once again planned a party to remember!
Starting with a few cocktails – mojitos and champagne – were the most popular choices, the more than 50 also fun-loving guests greeted each other with warm embraces, shared fond memories of a wonderful "season" gone by and chatted of their plans for the summer months. For many of the guests; our "full-time seasonal residents" this was one of the last parties of the "season" before they jetted back to the US and Europe for the summer – for those of you who have already bid our warm shores good bye – we miss you already!
Dinner was served at tables named after various Asian countries "Thailand", "Hong Kong", "Shanghai", "Malasia", "Singapore" and "Japan" and decorated with wonderful Chinese parasols in all sorts of colors.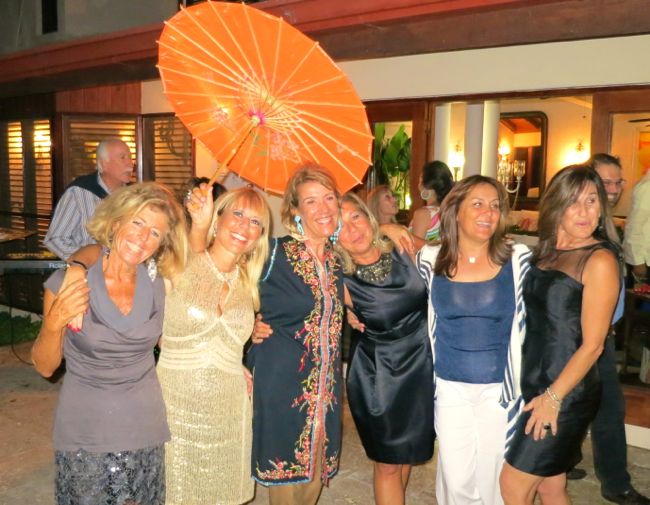 After dinner – it was dancing time! But not before we'd all sung Happy Birthday to the birthday boy; Nasry – who smiled as he blew out the candles on an enormous cake – also decorated with Chinese parasols. And as the dancing continued into the night, the Chinese parasols made an appearance once again – this time as props for the many dancing ladies!
Happy Birthday Nasry!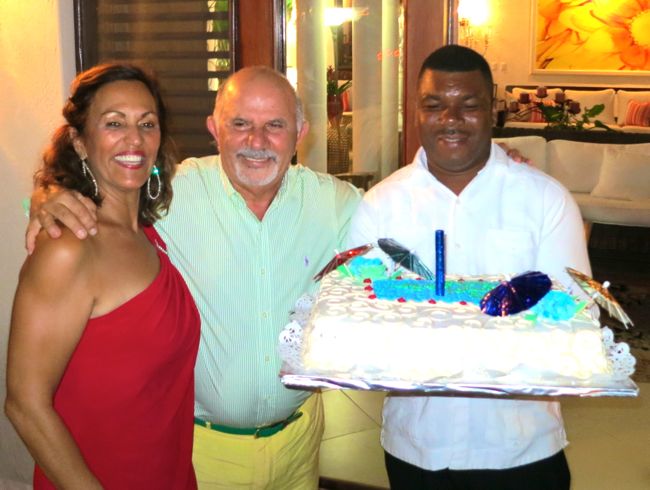 What a fun night! Happy Birthday Nasry!
The following collection of photos were taken at Nasry's birthday party on Saturday the 16th of March at a private Casa de Campo villa: