This post is also available in: Spanish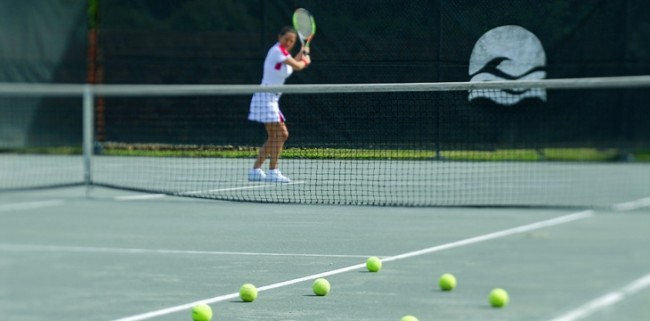 Do you or your little ones enjoy playing tennis? How would you like to take some FREE lessons with the professionals at the La Terraza Tennis Center this summer in Casa de Campo?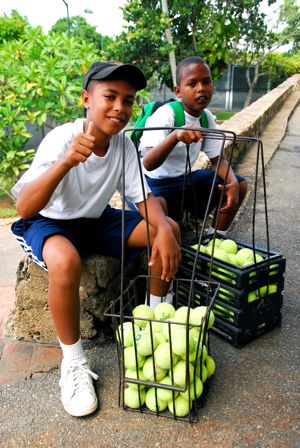 With the summer holidays leaving us with lots of free time to enjoy all Casa de Campo has to offer with our family, Casa de Campo has come up with some great special offers to entice us all to embrace The Sporting Life. At the Equestrian Center you can take advantage of their "buy 2 get 1 free" special (click here for details), meanwhile the Casa de Campo golf department has a "Golf & Lunch special" for Casa de Campo villa owners, which includes a round of golf on the Links and the Dye Fore, as well as lunch for just US$85 (click here for details).
So what of the FREE tennis lessons for parents at La Terraza? Well throughout the summer months, the parent of a child taking at least 4 one hour classes, will get the same number of 30-minute lessons completely free! Parent and child must take their lessons with the same professional, but it really doesn't need to be a parent and child, it could be an uncle/aunt/grandparent/family friend or even older brother or sister!
And what's more? Well in August there will also be FREE tennis clinics for Casa de Campo villa owners led by teaching pros visiting from the US. As soon as we have more information and dates we will let you know!
Tennis at La Terraza Tennis Center

Opening Times: 7am – 9pm

Tel: (809) 523-940

Rates:

Court: US$32
Court (after 6 p.m.): US$40
Private lessons with the tennis director: US$78
Private lessons with an assistant pro: US$62
Group clinic (min. 3 people): US$23 per person
Racket rental: US$11
Tournament organization: US$282
Annual membership: US$890
6 month membership: US$530
Children's Academy: US$51
Ball boy: US$5 per hour
Playing partners: US$15 per hour