This post is also available in: Spanish
As a kid, one of the most fun things to do is play a game with your parents, and as a parent one of the most enjoyable things is to teach your children about a sport or hobby you like. The Parent-Child Golf Tournaments, hosted by the Casa de Campo Golf Department, are excellent opportunities for this win-win family activity. What started in May of last year, has so far seen three tournaments, the most recent one being this past Sunday, November 26th on the Teeth of the Dog.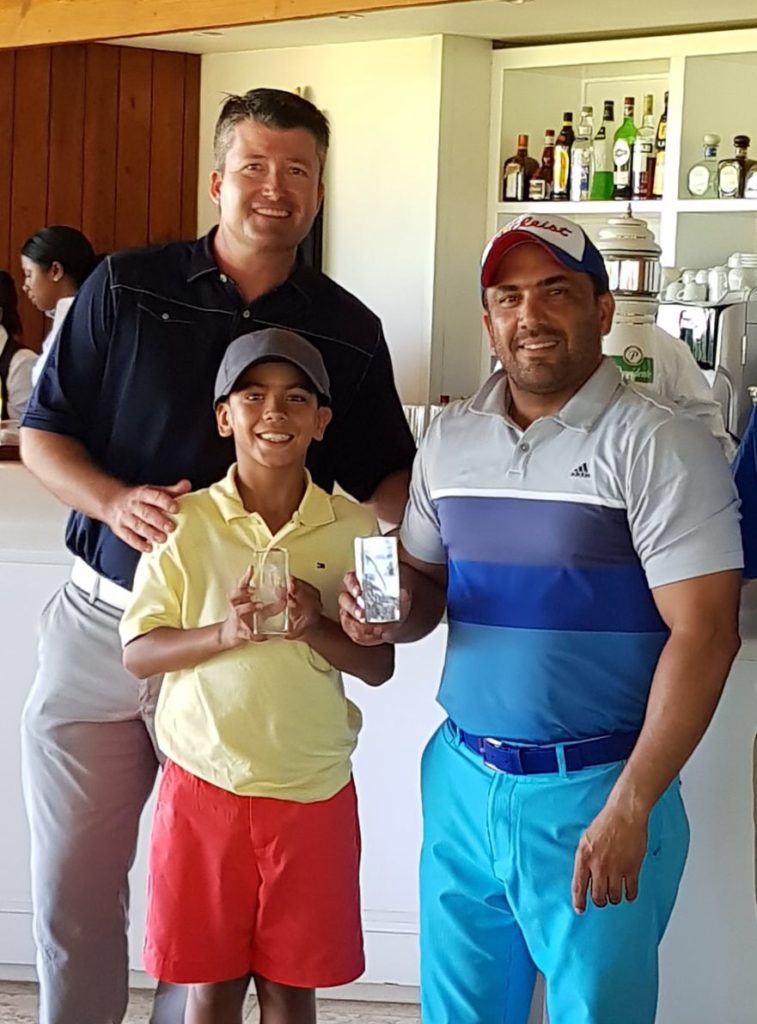 The aim of the events are to encourage young athletes to develop their golf skills, and are normally well attended by students in the Junior Golf Academy. This tournament was played in scramble format with a minimum of three drives and 9 holes in total. It had the participation of thirteen teams and was supervised by organizers Eric Lillibridge, Head Teaching Coach, and villa owner Carlos Olivo— who also was significant in helping grow the Junior Academy. Eric says, "The Parent-Child Golf Tournaments are great bonding experiences for families and it gives them the ability to see areas of the game where they both can improve upon. Its number one goal is to encourage more kids to play and we're always happy to have new kids gaining interest the sport."
A taco buffet at the 19th hole was a treat for all after a big afternoon on the Teeth of the Dog and the tournament's winners were announced and awarded trophies. In Category A, Antonio and Carlos Oliva were the first place champions with 34 points, and Joaquin Jr. and Joaquin Montero earned 2nd place, also with 34 points. In Category B, Robert Birtel and daughter Eleanor took home the prize for 1st place with 32 points, and Sebastian and Alberto Gonzalez earned 2nd place with 38 points.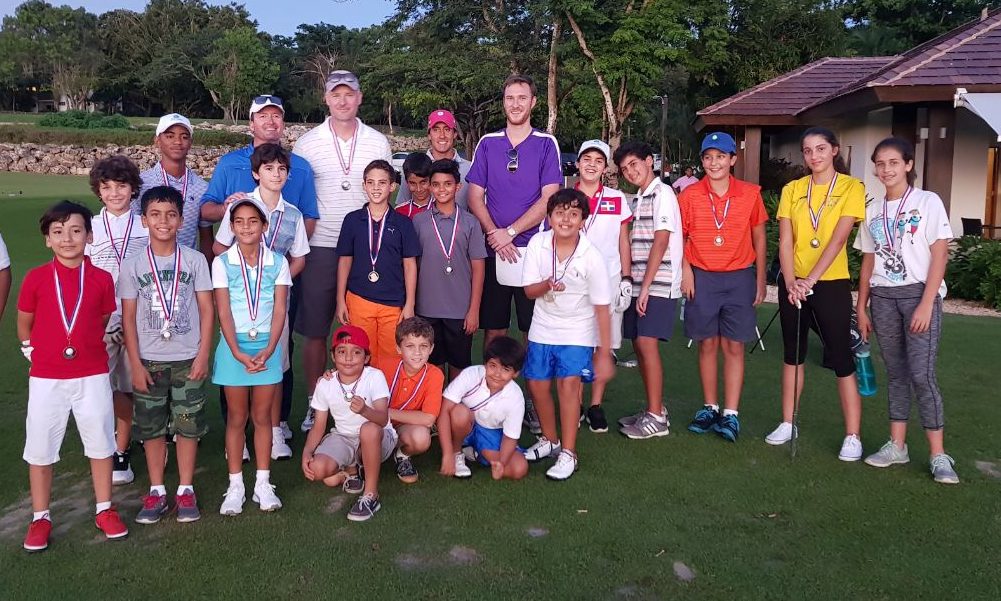 In the days that followed a Drive, Chip, and Putt contest took place, which is a very prestigious tournament in the USA. These three areas of golf are a big factor in any game, and the Junior Academy hopes to send students to compete in this nationally recognized event.
* All photos provided by the Golf Department