This post is also available in: Spanish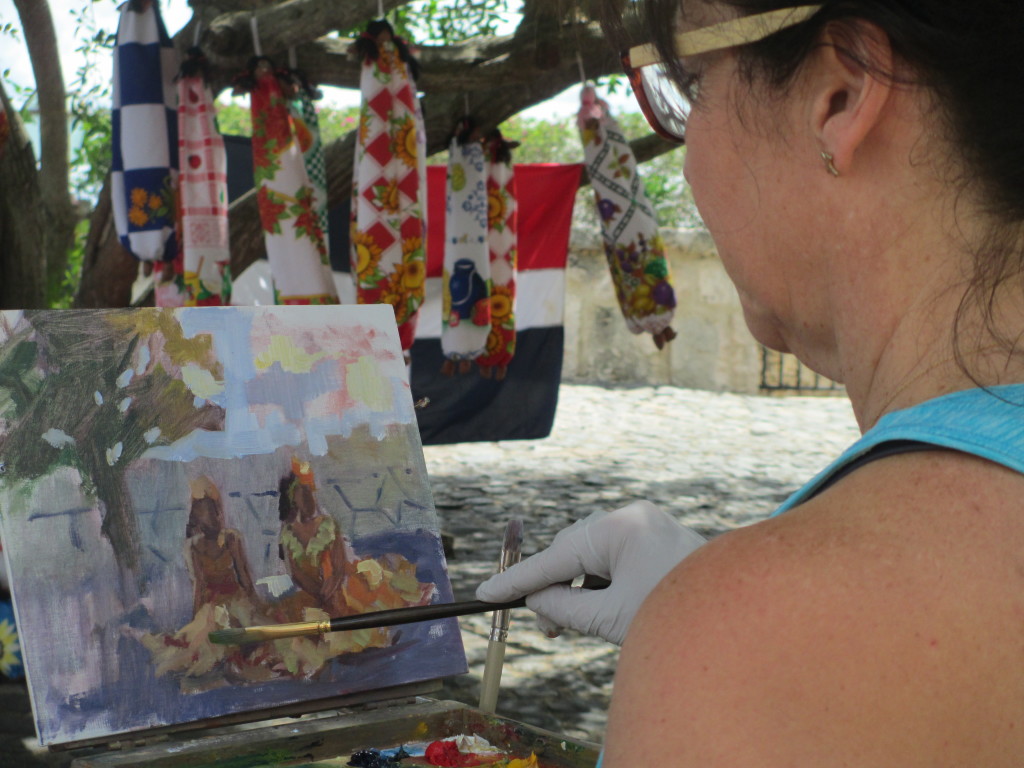 For the third consecutive year a group of ladies from different countries gathered at Casa de Campo for the painting workshop "Romana in Colors" in order to capture some of the most beautiful moments in this tropical paradise through painting.
This annual workshop, "Roman in Colors" took place Sunday, September 20th to Saturday, September 26th, in which 12 ladies from across the USA and Santo Domingo came together for a full week to freeze on their canvas the best landscapes in Casa de Campo guided by the oil painter Hilarie Lambert, who taught them the basics of painting, such as; composition, value, colors and edges.
Daily painting classes were held in different locations of Casa de Campo, the itinerary of this workshop included days of painting in Altos de Chavon, Playa Minitas, La Marina Casa de Campo and a luxurious villa within the resort. But every day these classes were combined with complementary activities, such as; Beach, Spa, Golf, Riding Horses and different tours.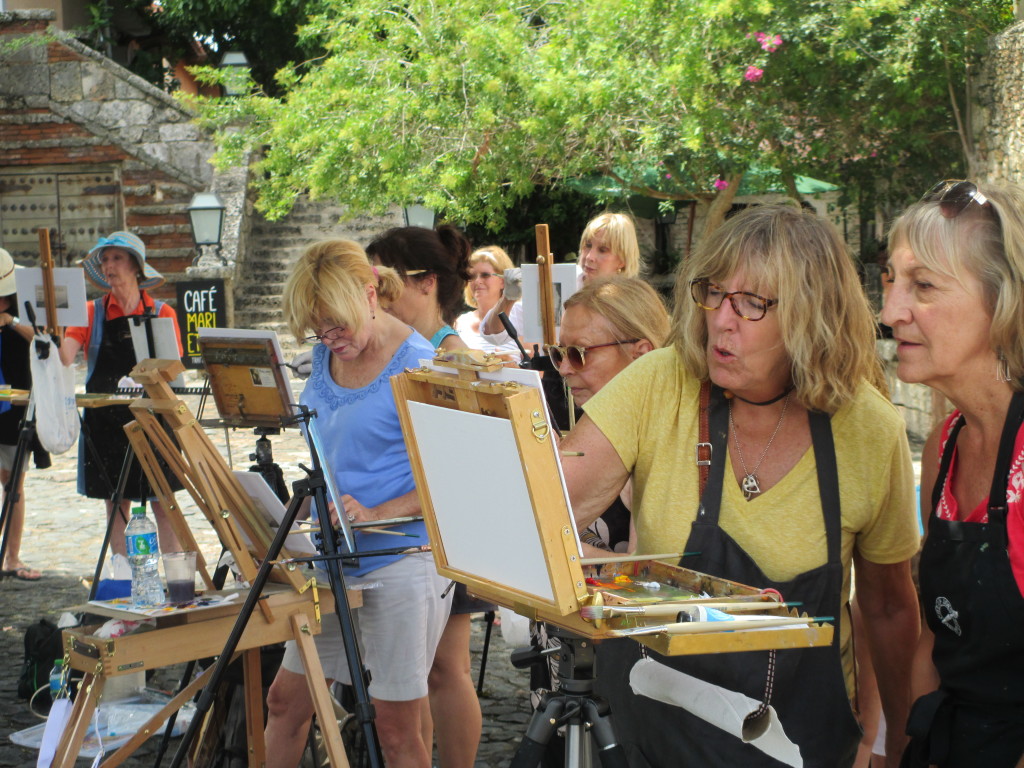 Starting in 2012, sisters and Casa de Campo villa owners Carmen and Margie Soñe have been organizing this painting workshop called "Romana in Colors" and has maintained its success since then, as the paintings of these ladies are quite impressive.
The following photos were taken during a daily class in Altos de Chavon of the painting workshop "Romana in Colors" on Tuesday, September 22, 2015: