This post is also available in: Spanish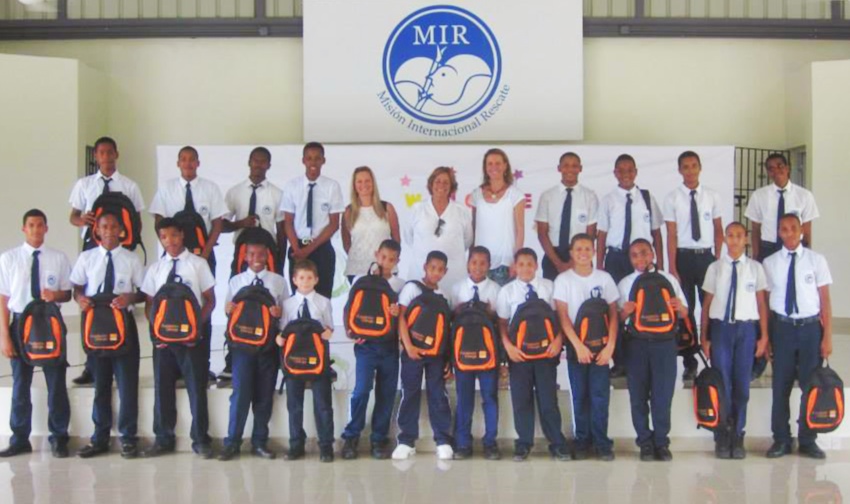 Last Thursday the 4th of September, the Fundación MIR received a donation of  school supplies from the ORANGE foundation at their boys school, the Campo Nueva Esperanza.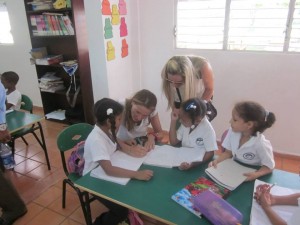 Campo Nueva Esperanza was bursting with gratitude from all the children of the Fundación MIR as they recieved the donations which were handed out by Casa de Campo locals; Olga Fanjul, Idarmis de Velázquez and Sofia Renedo.
These caring group of women not only handed out the school supplies to all the children present, but they also spent time with the children on a tour of the school facility.
"Thanks to the Orange Foundation for donating school supplies, thank you for supporting this noble cause; our children are the reason why we are motivated to do our jobs to the best of our ability." Said the Fundación MIR
Idarmis, Sofia and Olga giving out supplies