This post is also available in: Spanish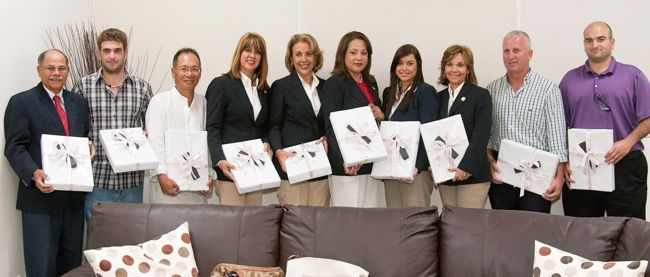 On Thursday May 10th, Orange, one of the telecommunications companies in the Dominican Republic, hosted a reception for the Dominican golfers who will be representing the country in the 17th Annual "Caribbean Golf Classic" golf tournament to be celebrated from Wednesday May 23rd to Sunday May the 27th at the Casa de Campo resort, played on the famous Pete Dye designed golf course, Teeth of the Dog.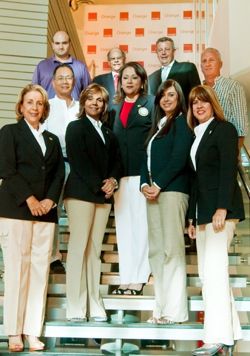 The event which was held in the modern Orange Tower, the first "green building" in the Dominican Republic, was led by Vincent Bouyer, Financial Vicepresident of Orange Dominicana, who welcomed the members of the Dominican golf team and wished them luck in the upcoming tournament.
The Caribbean Golf Classic tournament is an international event played individually and in teams, which integrates an unlimited number of players from each country, but who must be members of the Caribbean Golf Association – the institution who organizes the event with FEDOGOLF (the Dominican Golf Federation).
The participants will be playing 18 holes each day. Men will be competing for the Robert Grell trophy, whilst the ladies will be competing for the Dessie Henry trophy. However a third category named "Ladies" will be played to win the Jodi Munn Barrow trophy.
The reception organized by Orange included a tour around the building, allowing the attendants to admire the solar panels which provide energy for the building itself, as well as the network monitoring area.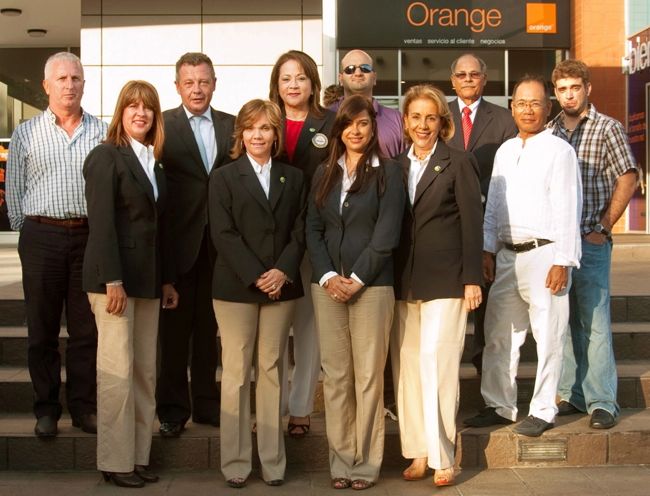 Rafael Canario, Executive Vicepresident of FEDOGOLF, thanked Orange for inviting them and for their continued support of numerous golf events and tournaments throughout the year – especially with the National Golf Tour, which will culminate with the "Copa Orange" also to be played in Casa de Campo from June 7th to the 10th.
In addition to Vincent Bouyer, a number of other Orange Dominicana executives were also present at the event; Monika Despradel, Public Relations Director, Claudia Escobar, Promoting Manager and Juan José Pérez Bell, Senior Coordinator of Public Relations, who handed out the uniforms that these golfers will be using during the tournament.
FEDOGOLF was represented by Rafael Canario, VIP Executive and Vilma Márquez de Herrera, Female Division Director.
The players
The ladies team representing the Dominican Republic will be: Karina de Batista, Francia Álvarez de Batista, Urania Ovalle and Rosa López.
On the other hand Carlos López Cornielle, Cary Chow, Héctor Acosta, Juan Marcos Yunén, Gianfranco Regazzoni and Renaldo Lama will be those competing in the men's division.