This post is also available in: Spanish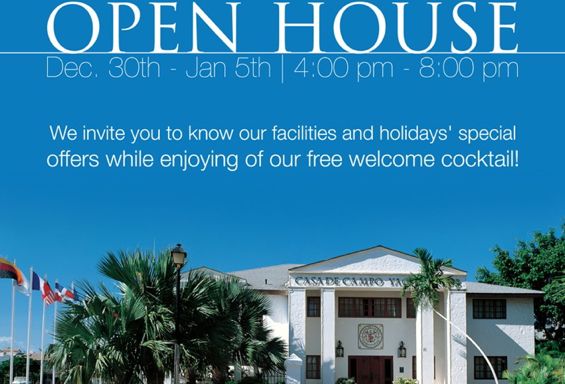 The Casa de Campo Yacht Club is a private members-only club, but from today the 30th of December through to Wednesday the 5th of January they will be opening their doors to everyone and welcoming guests with a free welcome cocktail! (Debajo en Español.)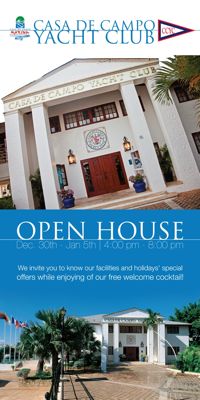 WHEN? Thursday 30th Dec – Wednesday 5th January
TIME: 4pm-8pm
WHAT? Free welcome cocktail and introduction to the Casa de Campo Yacht Club – all visitors will be welcome to stay and enjoy the Casa de Campo Yacht Club facilites and enjoy drinks from their special discount bar!
Not a Casa de Campo Yacht Club Member? Then this is your opportunity to get to know the club, it's great facilities and benefits! And if you are interested in becoming a member they are currently offering membership at a special price!
Open House en el Club de Yates
CUANDO? Jueves 30 Diciembre – Miércoles 5 Enero
HORARIO: 4pm-8pm
QUE? Un cocktail gratis de bienvenida por persona. La idea es que las personas se acerquen hasta el club y conozcan las instalaciones y el precio de temporada "especial" para hacerse socio. Aquí recibirá información acerca del club, se podrá tomar su coctel de bienvenida y si quiere seguir tomando algo mas o comer después de este trago correrá por su propia cuenta.