This post is also available in: Spanish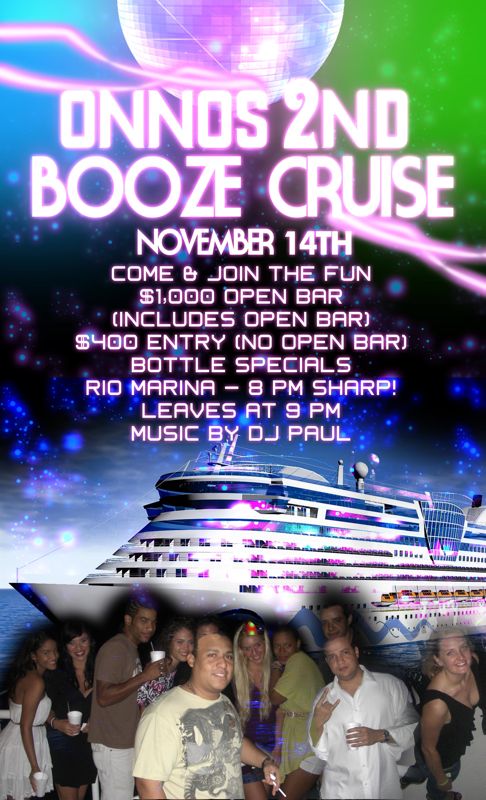 After the success of the first booze cruise, Onno's returns once again with even more thrills and spills than before!
More lights, better sound, and a larger crowd! With the alcohol police running around shooting shots, and a special guest DJ TBA, there will be twice the fun!
The selection of bottles and drinks will be increased and Onno's is importing bags of fun too!!
You can reserve your bottles by calling ext. 2868 or emailing Onno's on Facebook.
Saturday November 14th, departs 8pm SHARP!
Ticket Prices:
Entry only: RD$400
Entry + open bar: RD$1000
Article contributed by Jupe, manager of Onno's bar. Remember if you have a business/event you would like to publicize here, for free, email: [email protected]