This post is also available in: Spanish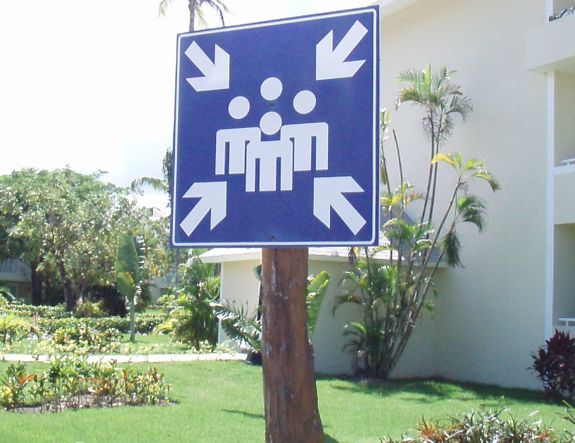 Most, if not all of our 'Only in the DR' posts are utterly  baffling and this week's photograph is no different.
This photograph, taken in the parking lot of a hotel in Santo Domingo is so large and prominently displayed that it MUST have some very important meaning and yet we haven't a clue what it is!
Here at Casa de Campo Living we had a little brainstorming session to try and figure out what it means – here's what we came up with:

1. "Look, there are 4 people here." Not a very likely explanation – seen as there are in fact no people.

2. "Come here and you will be attacked by 4 arrows." Again not likely.

3. "This garden is for people only." Possible, but let's be honest that's probably not what it means.

4. "People come here!" But why?
In short we haven't got a clue what this means! Please share your ideas with us – leave a comment below!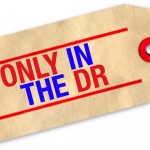 We want your photos and/or stories! If you have any photos of classic DR scenes or even bizarre photos or stories, we would love to hear from you! Email: [email protected]