This post is also available in: Spanish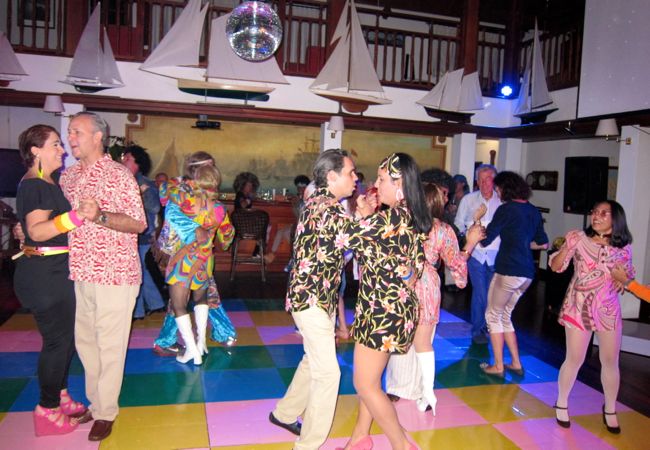 Last Saturday the 1st of December 2012, following the grand opening of Carrefour in Altos de Chavón (now open daily 9am – 9pm), the Casa de Campo Yacht Club welcomed disco dancing divas for "One Big Night", a 70's and 80's party with special guest, Teo Veras.
Grrooovey baby! Patrick and Sorivel dancing the night away!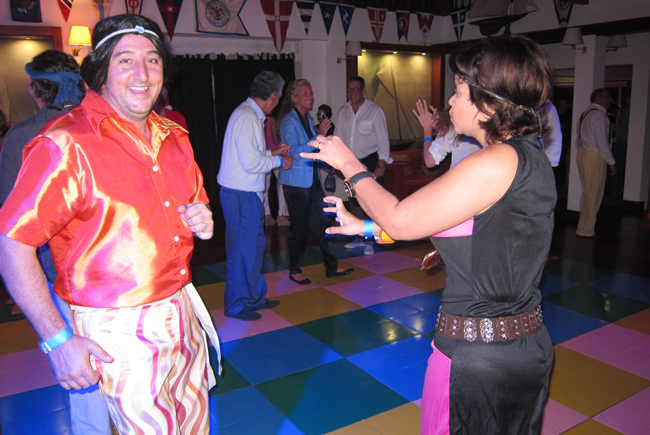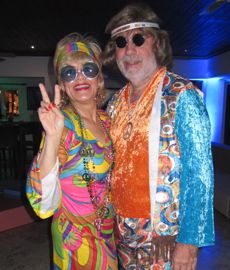 With the event open to the public, the groovy occasion attracted a crowd of diverse and psychedelic members of both the Casa de Campo and La Romana communities, who dressed in white thigh-high boots, flares, colorful headbands and dresses danced the night away to the very best music from the 70's and 80's.
It certainly seems the 80's are making a come-back – another "80's Party" is also scheduled to take place at Genesis nightclub in Altos de Chavón next Saturday the 15th of December – which will act as a kind of After-Party for the "Colors of the Dance" ballet scheduled to be performed in the Altos de Chavón amphitheater at 8pm. 
Never miss out on another fun Casa de Campo event again!
Keep up-to-date at: www.todo.fm
The following photos were taken at the "One Big Night" at the Casa de Campo Yacht Club in the Marina Casa de Campo on Saturday the 1st of December: