This post is also available in: Spanish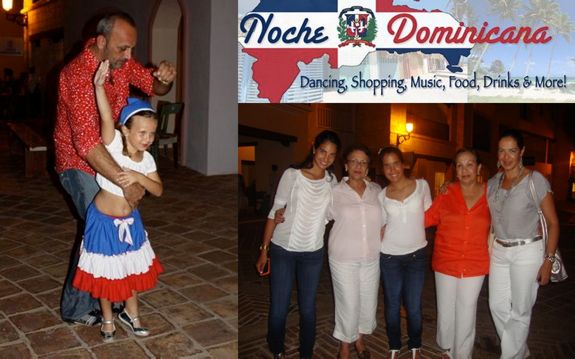 The Noche Dominicana took place on Tuesday the 21st of April to celebrate the start of the Rolex Farr 40 regatta and was a night filled with music, fun, dancing, eating and drinking – a true Dominican celebration!
The following photos were sent to us by Emanuela Giovannetti, who spent the night taking some great photos of people and the action. Thank you very much for sending us your photos Emanuela!
Here they are:
And these photos are the last group of photos which I took during the night, I will have now published over 100 photos of the night – I was snap-happy alright!
To view all our other photos and to read more about the Noche Dominicana, click on the links below:
Noche Dominicana: Costume Contest and more photos!
Noche Dominicana: Thank you to all the stores AND lots of photos…
Miss Mundo Dominicana comes to CCL's Noche Dominicana!
Photo of the week: Dominicanitas!
Noche Dominicana: an advance preview of the fun and games….

The Noche Dominicana was organised by Casa de Campo Living for the Marina Casa de Campo to celebrate the beginning of the Rolex Farr 40 regatta, to read about the Rolex Farr 40, click on the links below:
Rolex Farr 40 Regatta: VIP prize giving and party at the Victory Club!
Rolex Farr 40: The Grey Goose Bar – great atmosphere and great drinks!
Rolex Farr 40, day 2: photos by Patricia Proaño
Spectacular closure of the Rolex Farr 40 World Championship 2010 at Casa de Campo Marina
Rolex Farr 40: After-race cocktails sponsored by Land Rover
Photo insight into the Rolex Farr 40 Regatta
The Rolex Farr 40 regatta starts in the Marina Casa de Campo with the Pre World Trials