This post is also available in: Spanish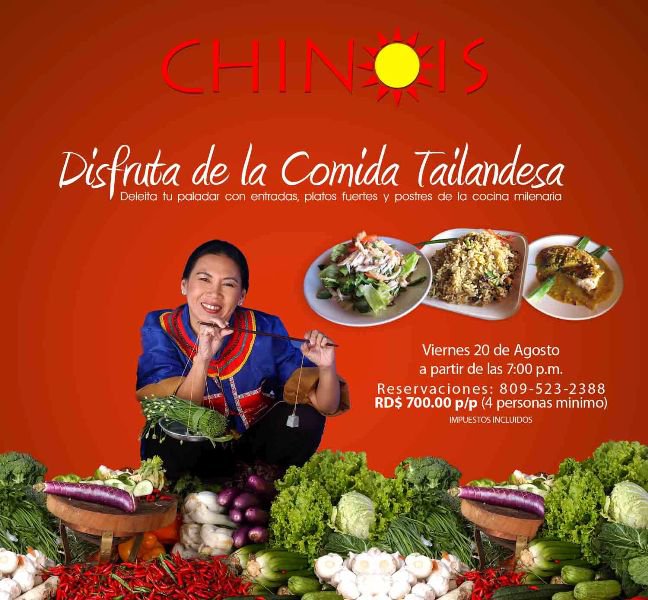 Back by popular demand is Chinois' Thai Night! The event which started last year in September and has been repeated several times since then, is back in the Marina Casa de Campo this Friday the 20th of August.
The concept is simple; a one night only special prix fix 8 course tasting menu at a very reasonable price of  RD$700.00 (tax included) – not too shabby, especially considering that Thai food, in the Dominican Republic is extremely hard (if not impossible) to come by!
To see our photos and read about the first Thai Night at Chinois, click here.
RESERVATIONS: MINIMUM 4 PEOPLE PER TABLE (servings are to share – with more than enough food to please 4 people!)
PRICE: RD$700.00 P/P Tax included
TEL: 809-523-2388
The Thai Night Set Menu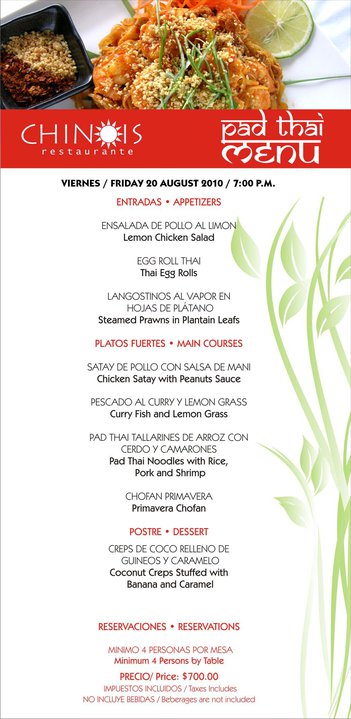 Confirm your attendance on Facebook, click here to view the Facebook event.
The following photos were provided by Susana Joa, owner of Chinois.