This post is also available in: Spanish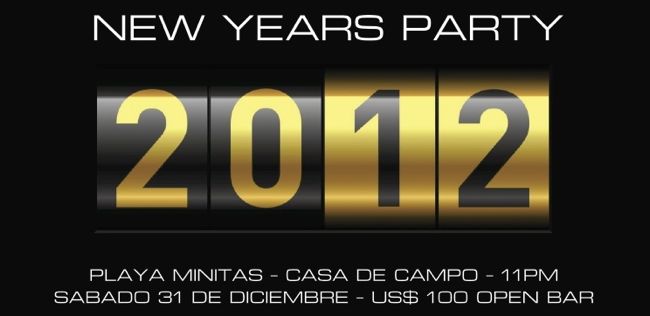 Every year Praia hosts the party of the year – the Casa de Campo NEW YEAR'S EVE PARTY, which will for the 3rd year in a row be held at Casa de Campo's Minitas Beach!
This year the legendary beach party will feature a live performance by band "Maluk" as well as DJ Willy from South Beach, and DJ's Mario Cabral, Conrad Wittkop, Looie G and Richard Szpilman – once again expected to be thumping out the tunes from a stage suspended over the sea.
After a boozy day at Palmilla (click here to read more about the Palmillaso boat party), the only place to be seen in Casa de Campo is Praia's beach party….so we'll see you there!
The New Years Eve Party 2011 at Minitas Beach, Casa de Campo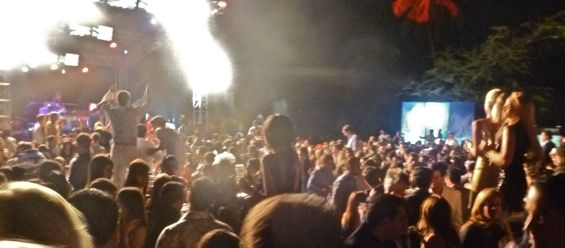 What better way to greet the New Year but with the sunrise over Minitas Beach?
The Casa de Campo New Years Eve Party by Praia

WHEN? 11:30PM – Sunrise (party doesn't really get started until 1:00am)

WHERE? Minitas Beach – the private area where the Beach Club by Le Cirque has private Cabañas

COST: USD$100 open bar.

TICKETS: Tickets will be available to purchase on Friday the 30th of December from Minitas Beach

PRIVATE TABLES AND CABAÑAS: Every year there are a limited number of private tables and cabañas available – please call Jean Pierre Bassa on: 809-705-5555 for information and reservations

To confirm your attendance visit their Face Book event, click here.

Palmillaso – the legendary pre-New Years Eve boat party!
Click here to find out more!