This post is also available in: Spanish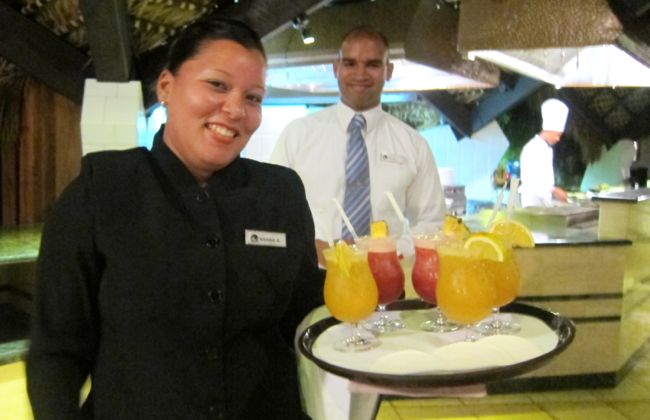 This New Year's Eve Casa de Campo has the perfect option for families – a buffet at the Lago Grill which will be open from 6pm.
With typical Dominican folk music – in the form of a live Perico Ripao band, the Lago Grill will be the perfect place for families with little ones to celebrate on New Year's Eve – before bedtime!
The menu, just US$40 for adults and US$30 for little ones (plus tax) offers diners a superb selection of breads, salads, meat, seafood and vegetables – as well as some popular Dominican holiday dishes, such as the delicious Christmas rice. Please see below for the full menu below.
The live music and special menu at the Lago Grill on December 31st will be served between 6pm and 11pm.
RESERVE NOW: Casa de Campo Concierge, (809) 523-3165
After dinner adults are invited to continue the celebration at "Latin Night" with Miguel and Aura at the La Caña Restaurant and Lounge by Il Circo, from 8pm and much later at the New Years Eve Beach Party by Praia on Minitas Beach.
New Years Eve Menu – Lago Grill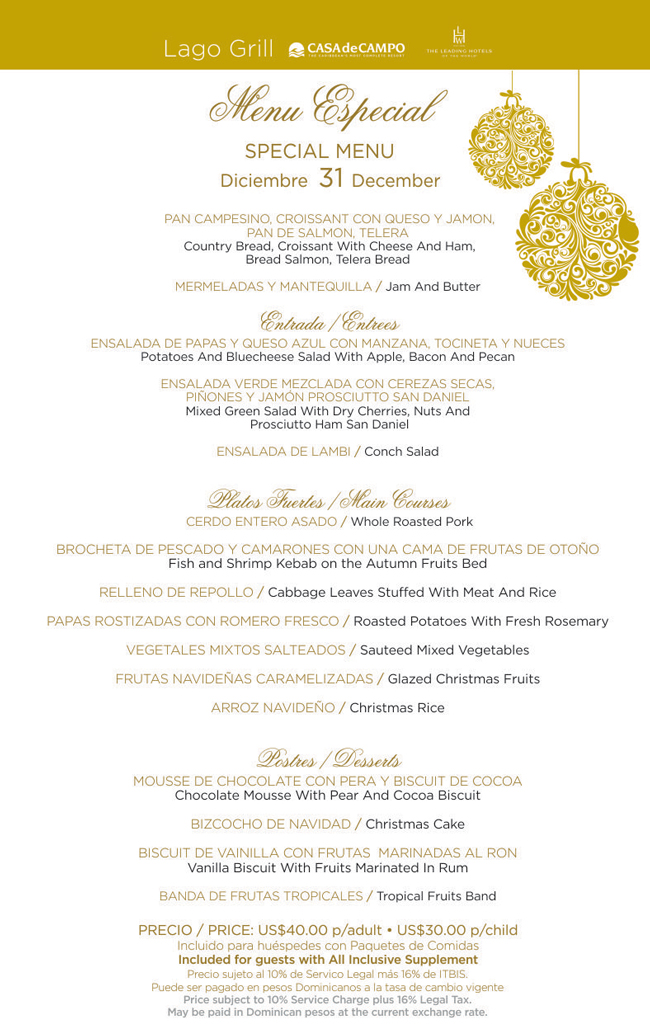 Dominican Nights at the Lago Grill

Casa de Campo's Lago Grill, most famous for it's legendary buffet breakfasts is now open every evening – hosting Dominican Nights! On the new Dominican Menu are many popular Dominican delicacies; Sancocho (US$17), goat stew (US$17), Pescado al Coco (US$17) and much more – and on Friday and Saturday evenings there is live Dominican folk music with a Pericao Ripao band.