This post is also available in: Spanish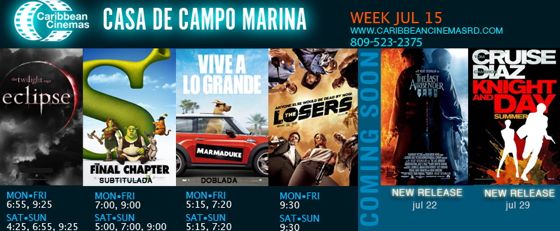 The fact that the 3rd Twilight movie Eclipse, was NOT showing at the Marina Casa de Campo cinema as announced was very disappointing for many Twilight fanatics, however we are sure that the movie is now showing, so if you haven't yet had the chance to see it – you now can! Also looking good this week is Marmaduke – a tale about a talking dog, talking dogs may be overdone, but let's be honest they're always funny!
REMEMBER! While most movies are presented in English with Spanish sub-titles, never forget to double check the language when purchasing your tickets!
Feeling Critical? Have an opinion on any of the above movies? Leave your comments or movie reviews below – just please be sure not spoil the movies!