This post is also available in: Spanish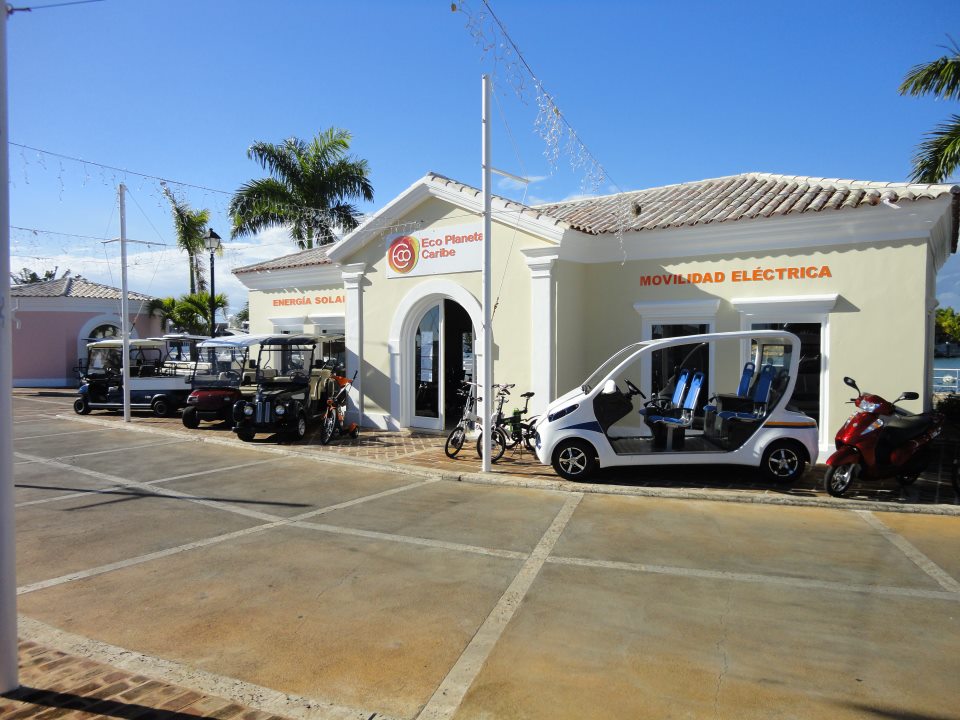 Eco Planeta Caribe is located on the Paseo del Mar in the Marina Casa de Campo and carry stylish electric scooters and golf carts for sale or rent, as well as solar-powered golf carts and solar power solutions for your home!
Perfect for cruising around Casa de Campo, they have golf carts in various sizes, models, and colors to meet individual needs and tastes… they even have models big enough for the whole family! Eco Planeta Caribe opened its storefront at the Marina five years ago and are undoubtedly the most reliable and eco friendly golf cart provider in Casa. Their commitment to using solar energy stems from their desire to contribute to a sustainable and green future for the Dominican Republic, not to mention our country's continual supply of sunshine that makes it the ideal setting for accessing this type of energy source. On their website, they note that the Dominican Republic receives approximately 2,700 hours of sunlight per year, 1,000 more hours than that of Germany who ranks in as the highest country in the world with the most installed solar panels.
Below is a summary of some electric models they have in stock now:
STAR EV Roadster 2+2 AC

Classic in every single way.

Motor:5.1 kW

Speed: 40 km/h

Range: 80 km

Colors Available:Liquid Copper / Passion Red / Vivid Yellow
STAR EV Classic 48-6+2

Fun for the whole family!

Motor:4 kW

Speed: 35 km/h

Range: 80 km

Colors Available:Almond Pearl / Metallic Silver / Black / Red / Navy Blue / White / Metallic Green / Yellow
STAR EV E-BUS 72-14 seat

Why not all travel in comfort and style?

Motor:7.4 kW

Speed: 29 km/h

Range: 70 km

Colors Available:Silver White / Silver Red/ Red / White
Call or visit them to view their latest products in person and select the style that is best for you!
Eco Planeta Caribe S.R.L.

Paseo del Mar #2, Marina Casa de Campo

Open: Monday – Saturday, 9am – 6pm
Tel: (809) 523-2301
Email: [email protected]
Website: www.ecoplanetacaribe.com
Facebook: Eco Planeta Caribe S.R.L