This post is also available in: Spanish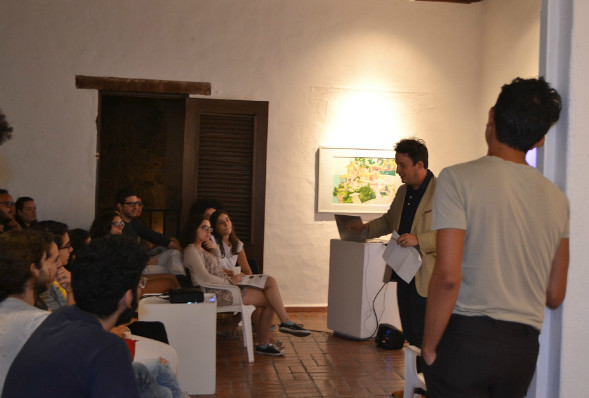 Three incredible artists are here at Casa de Campo! All thanks to the Davidoff Art Residency Initiative, which helps artists to meet and have a dialog on an international scale. The program helps to develop artists by providing opportunities to further their work and gain international contacts, while being immersed in another cultural environment. It is an ideal cultural exchange where artists from the Dominican Republic had the chance to study overseas, while international artists from varying regions are offered a three month residency here in Altos de Chavón.
The Davidoff Art Initiative was launched in 2012 with the aim to support contemporary art and artists in the Caribbean and officially opened February, 14th 2015. It is the second year the program is collaborating with the Altos de Chavón School of Design.
Last year, several Dominican artists received grants to live in capitals around the world. Raquel Paiewonsky went to Berlin for a three-month residency and the time was very inspiring for her as she notes it lead to a new period in her art, inspired by Berlin's rich cultural life and opportunity to work in a new environment. Click here to read more about Raquel's personal experience.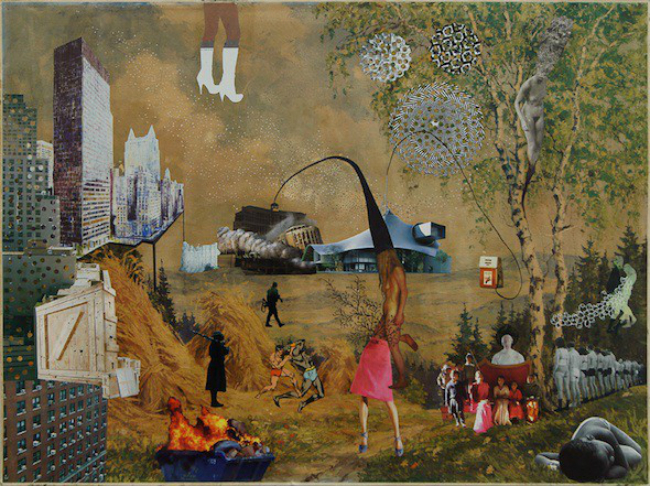 Engel Leonardo attended the residency in Beijing where he experimented with new materials and resources. He enjoyed working with artists from different countries and found it enriching through the exchange of ideas. Click here for more of his story.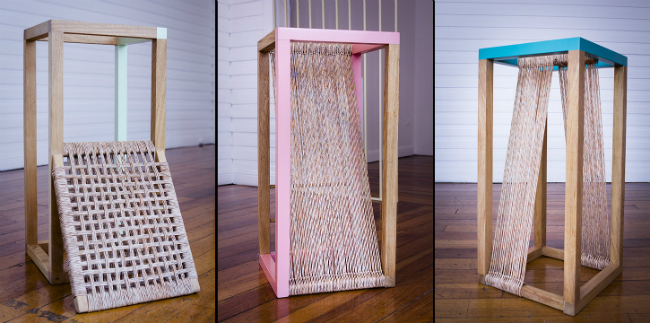 Last Monday 25th, we had the pleasure of meeting Davidoff's resident artists here Altos de Chavón.
Louis Henderson

Louis Henderson is a filmmaker whose works investigate the networked links between colonialism, technology, capitalism and history. A graduate of London College of Communication and Le Fresnoy – studio national des arts contemporains, Henderson is currently completing a post-diplôme within an experimental art and research group at the European School of Visual Arts. His research seeks to formulate an archaeological method within film practice, reflecting on new materialities of the Internet and the possibility for techno-animistic resistance to neocolonialism.

Louis Henderson: All That Is Solid Trailer

ALL THAT IS SOLID – TRAILER from louis henderson on Vimeo.
Oscar Santillan

Oscar Santillan (Ecuador, based in Amsterdam) insinuates in his work the existence of a territory where the limits of what is possible can be trespassed. Unexpected events occur there, the beat of drums get synchronized to the abundant sweat of a person, the unrealized desire of a dead person is fulfilled, a cloud is physically capture in a marble container, or the weight of all the sunlight over planet Earth is perfectly embodied by a stone.

Oscar Santillan at his studio:

K.I.M. Oscar Santillan in his studio at the Jan van Eyck academy. from Alexander Vivas on Vimeo.
Paolo Chiasera

Paolo Chiasera is an Italian conceptual artist. In his work he examines cultural and historical processes, their reception and their dis-continuity. Paolo Chiasera lives and works in Berlin.
Each artist held an individual presentation about his or her project, and shared the creative process behind their work. Paolo Chiasera spoke about his idea behind his last project to make audience and venue part of the art.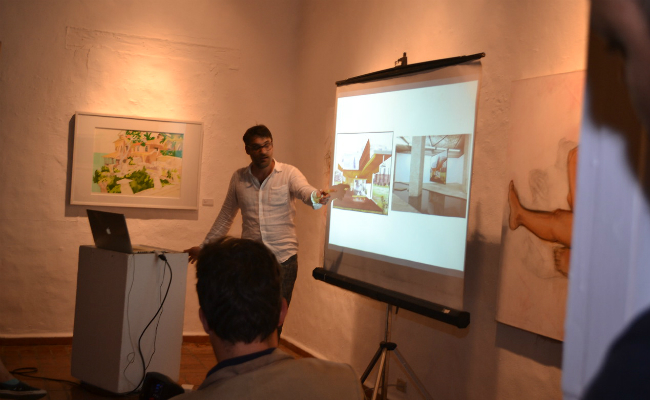 Louis Henderson elaborated on his family and upbringing for his last project based in Ghana.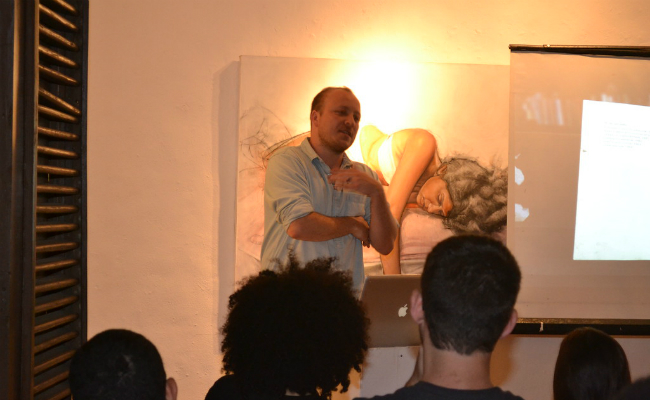 And Oscar Santillan explored relativism in his work.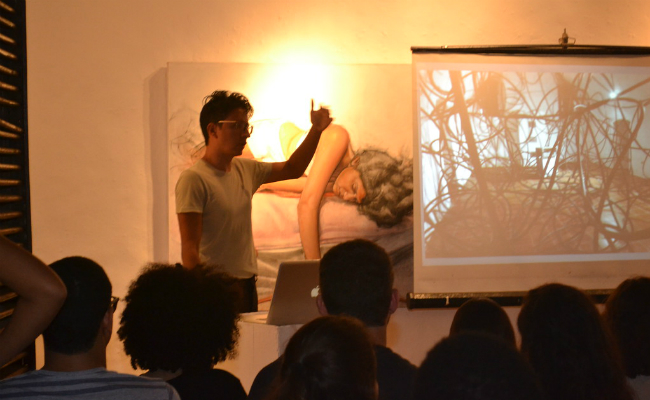 All the participants had a chance to mingle with the artists in an informal and warm atmosphere, asking questions and enjoying a refreshing drink.
What a wonderful opportunity it was for me to talk with artists and have insight into their creative process and background. Delightfull!
Stay tuned for individual interviews with the artists!
The following photos were taken January 25, 2015 in the Altos de Chavón Gallery by Mariana Heredia: 



Photo courtesy of berlinartlink.com; teoretica.org