This post is also available in: Spanish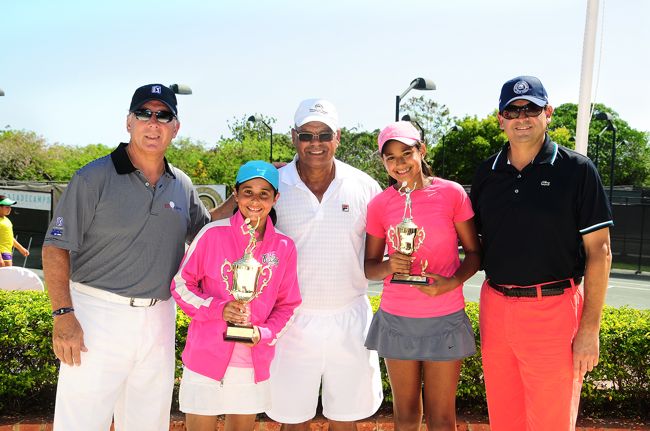 The IV National Youth Tennis Tournament was played last weekend on May 18th and 19th at the La Terrazza tennis club in Casa de Campo.
The event was organized by the Dominican Tennis Federation (FEDOTENIS), and with more than 112 players from different provinces taking part, it was divided into different categories for 10, 12, 14, 16 and 18 year-olds, in the form of singles and doubles.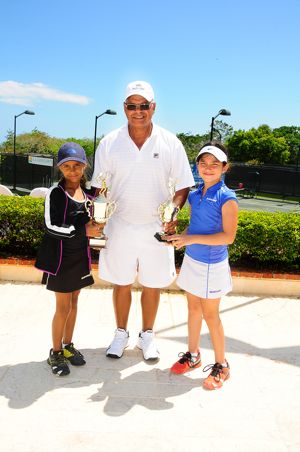 This event forms part of the official calendar of the Dominican Federation of Tennis,(FEDOTENIS), therefore participation contributes towards national ranking.
The opening address of this event was provided by Santiago Espaillat, Executive Director of the FEDOTENIS, while the technical panel was led by national judge Francisco de los Santos, and overall supervision and organisation of the tournament was led by Emilio Vasquez, Director of the Executive Committee Federation, president of the Lawn Tennis Association and director of tennis in Casa de Campo.
Also in attendance was the instructor Marcial Mota, director of the Santo Domingo Tennis Club.
The following collection of photos were taken at the La Terrazza tennis club in Casa de Campo:
Results

In the category "young tennis player" the champions were: Carolina Chiatti, Lenny Samyn, María Elmúdesi, Alejandro Gandini, Lía Espinal, Alfredo Beltré, Laura Quezada, Carlos Álvarez and Armando Gandini.

In the category of the 10-year-olds the girl's finals was a battle between the representative of the Distrito Nacional, Carolina Chiatti defeating María Castaños 4-1, 4-0. Meanwhile for they boys Lenny Samym from Samaná defeated Roberto Lanaia 4-2, 4-0.

In the twelve-year-old category María Elmudesi beat María Mella, again both from Distrito Nacional, 6-0 6-4, while Alejandro Gandini from Santiago obtained a 6-2, 6-3 victory over Samuel Dickson.

Lía Espinal crowned herself champion for the 14-year-old girls and Alfredo Beltré beat Louis Jager in two straight sets to crown himself king of his age group. For the 16-year-old Laura Quezada came top, winning all her round robin matches, while Carlo Álvarez managed to beat Carlos Negrin after an intense match finishing 6-1, 3-6 and 6-3. For the veterans of the competition, the 18-year-olds, Armando Gandini took the win after defeating Carlos Santos 6-4, 6-2.