This post is also available in: Spanish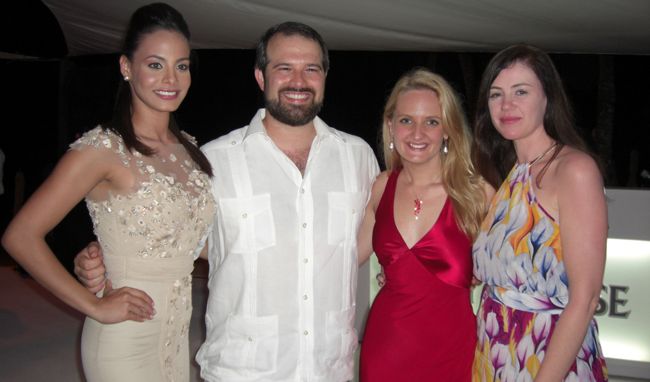 Through candle lit cocktails, a delicious dinner and the Badgley Mischka fashion show, the Magical Splendor for Life gala was bursting with glitz and glamor, but as the night progressed and as DJ Gringo took control of the music, sophistication floated off into the night and was replaced with the buzz of a great party!
As midnight neared, those looking to extend the celebration made their way from the main dining and fashion show area and back to the Coco Mar bar, where DJ Gringo was pumping out tunes and where the stage was set for the perfect after-party! And although the majority of event attendees disappeared off into the night (boo!), a group of more than 50, elected to stay, enjoy a few more drinks and dance the night away!
Dancing the night away at Minitas Beach, Casa de Campo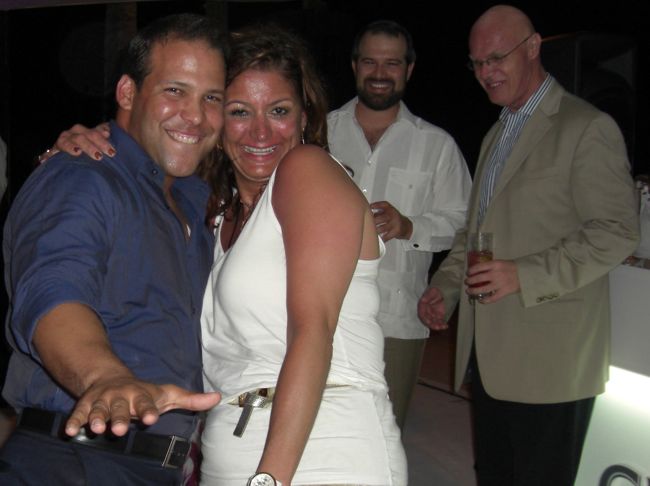 As the clock struck midnight and as te 27th of January became the 28th of January, I (your resident writer, editor and party girl) turned 29 years old – and thus the Fundación MIR Magical Splendor for Life After-Party became my unofficial Birthday party!
Celebrating with friends: Happy Birthday to me!
Everyone loves party photos, so here are a few more:
The Fundación MIR Magical Splendor for Life Weekend
Held to raise money for the Fundación MIR's schools in La Romana, the event included a variety of fundraising events and activities – click on the links below for more photos and coverage:

• The 21st annual "Magical Splendor for Life" – a wonderful weekend!

• Glamor and Fashion on the beach at the Fundación MIR Magical Splendor for Life Gala

• The Badgley Mischka Fashion Show at the Fundación MIR Magical Splendor for Life
The Fundación MIR

The Fundación MIR is a non-profit organization which works to provide education to the children of the greater La Romana area, who are most in need. They run 3 schools; the MIR Esperanza (boys vocational school), the Escuela Tecnica Vocacional Fundación MIR (girls vocational school) and the Primaria MIR (infants school).

For more information on the Fundación MIR and to make a donation, visit their website: www.mirinternational.org

To make a donation contact the MIR office in Casa de Campo (809-523-8270) or in West Palm Beach (561-366-5095). Donations are tax deductible for US Citizens!