This post is also available in: Spanish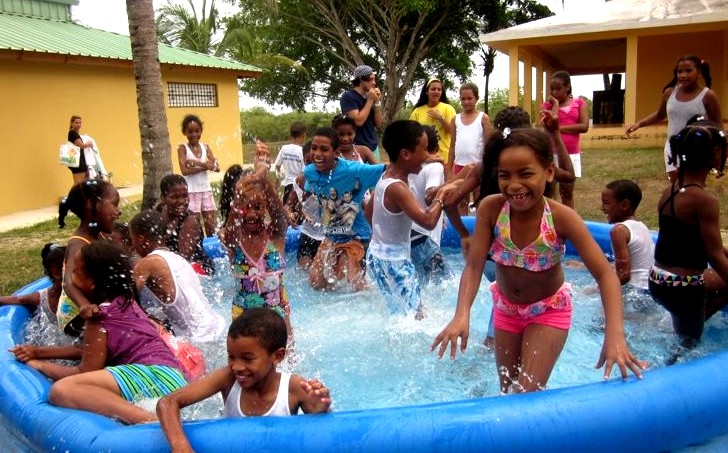 It is always wonderful to see a group of volunteers join forces to bring joy, knowledge and fun to little ones. It is an unforgettable experience that is recorded in the memory of these young adults- thanks to the emotions and affection received from the children -here we hear from the volunteers of the Fundación MIR summer camp, and how the experience enriched their lives.
From June 23rd to July 3rd, a fun summer camp took place at the Fundación MIR's Campo Nueva Esperanza, with the participation of a group of 18 volunteers from the US and the Dominican Republic, as well as the primary school children of Fundación MIR
Group of volunteers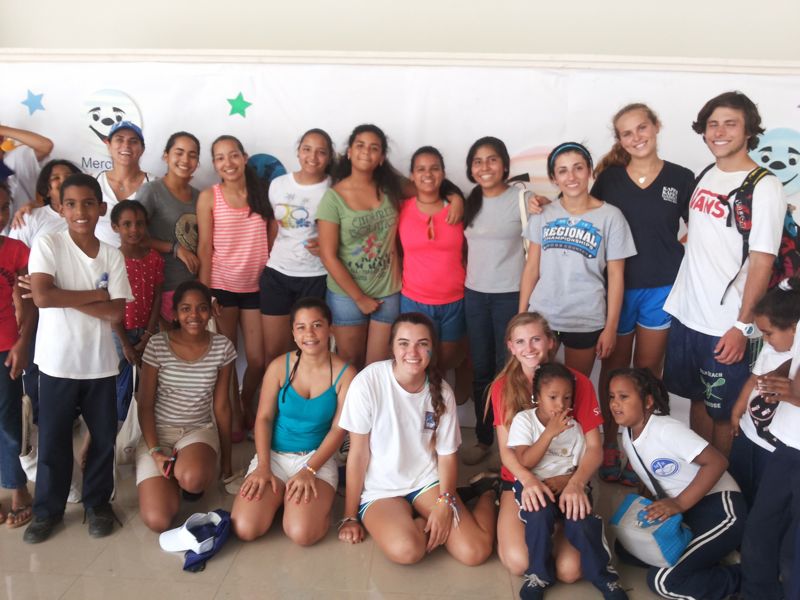 Volunteers came from all over to help out! There were 4 students from Florida International University FIU College of Education Students that created the Camp Curriculum and spearheaded the Project, 6 students from Palm Beach, Florida and 8 local volunteers from Abraham Lincoln School in La Romana, and on one day the campers of the GTA Sports Camp even joined in the fun!
"The amount of volunteers we had this Summer was such a blessing. It's great to see children giving back to other children in need."

Lyanne Azqueta
Executive Director, Fundación MIR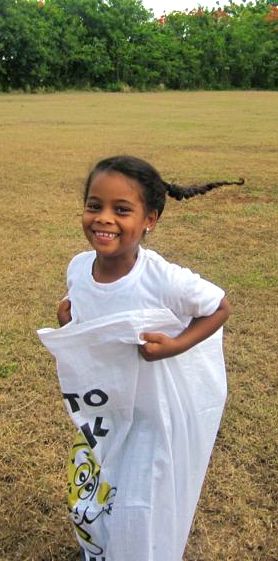 The objective of this camp was to show the children a good during their vacations, this is especially important because many children in the Dominican Republic spend their vacation home alone while their parents are working. The Summer Camp that this group created ensured that the children were safe, learning and having fun!
The more than 90 campers did arts-and-crafts, played sports, had swimming lessons, reading time and daily "English As A Second Language" classes. They also spent their days decorating birdhouses, coloring, reading, playing sports (baseball, football, basketball), planting flowers, singing and dancing!
My experience at Fundación MIR definitely set both my feet on the ground, and I would recommend it to whoever wants to simply give back. From playing with the children on the swings, to telling stories in the classroom, every second was an investment, as well as an eye-opener. It was an eye-opener in the sense that it made me – and I believe the rest of the volunteers – realize how fortunate we are and how many things we take for granted. To know that you made at least one child happy by just giving them a good morning hug, or by playing with them during recess, was very gratifying. It was an experience that I would love to live again.

— Victoria Schnirpel
A very fun and humble experience, having the chance to share with the children of Fundacion MIR. The summer camp was a total success. It's an experience that I would like to live again. Playing with the children, spending time with them or simply just making them happy is truly a wonderful and lovely experience.

— Alejandro Heredia
The Fundación MIR Summer Camp this year ran for two weeks, but for next year, they are hoping to raise enough funds keep it running for 4 weeks!
Remember you can help contribute to the Fundación MIR – at their annual Family Weekend! This fun celebration with tennis and golf tournaments as well as a dinner-dance is set for Saturday August 16th, so save the date and click here to find out more. 
The following photos were taken during the Fundación MIR summer camp 2013: 
The Fundación MIR is a non-profit organization which works to provide education to the children of the greater La Romana area, who are most in need. They run 3 schools; the MIR Esperanza (boys vocational school), the Escuela Tecnica Vocacional Fundación MIR (girls vocational school) and the Primaria MIR (infants school).

For more information on the Fundación MIR and to make a donation, visit their website: www.FundacionMIR.org

To make a donation contact the MIR office in Casa de Campo (809-523-8270) or in West Palm Beach (561-366-5095). Donations are tax deductible for US Citizens!

To find out more and see photos and articles of events organized by the Fundación MIR – click here!