This post is also available in: Spanish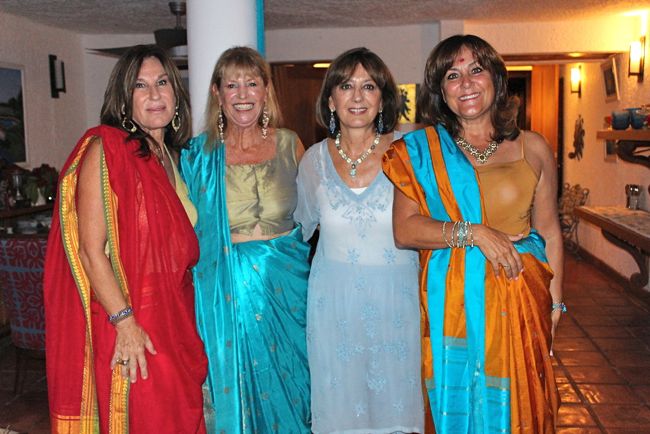 Every year, Casa de Campo villa owner, Mignon Bellini, who has been a villa owner since the 1980's hosts an Indian feast night for her friends of the Casa de Campo community.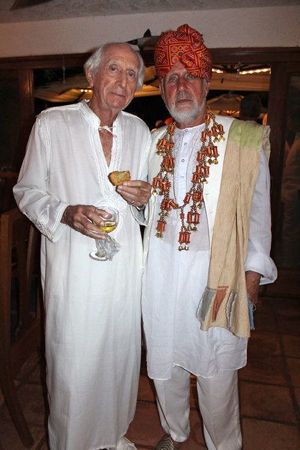 The celebration, which always takes place at the end of April, for many marks the end of "The Season" in Casa de Campo, as it is at this time of year that many of our beloved "part-time seasonal" residents leave Casa de Campo to spend the summer in Europe, the US and Canada.
Taking place in Mignons Casa de Campo villa near to the La Terrazza Tennis Center, more than 50 of Mignons closest friends, including many keen golfers, gathered dressed in the most spectacular and extravagant Indian costumes for a night of fiery food and merry making! Incredibly, every year not only do all the lovely guests manage to dress in saris and other Indian-inspired outfits – but nearly everyone manages to sport a different outfit from the year before! Where are all these saris coming from?!
As nibbles to accompany our glasses of champagne we munched on samosas, poppadoms and Bombay mix, which was followed by an Indian buffet of curry, eggplant, dahl and more! Simply delicious! The feast ended with Mignon's magnificent homemade ice cream. So delicious we're all already excited about next year!
Congratulations and many thanks to Mignon Bellini for a wonderful evening!
The following selection of photos were taken at the Indian Feast hosted by Mignon Bellini: