This post is also available in: Spanish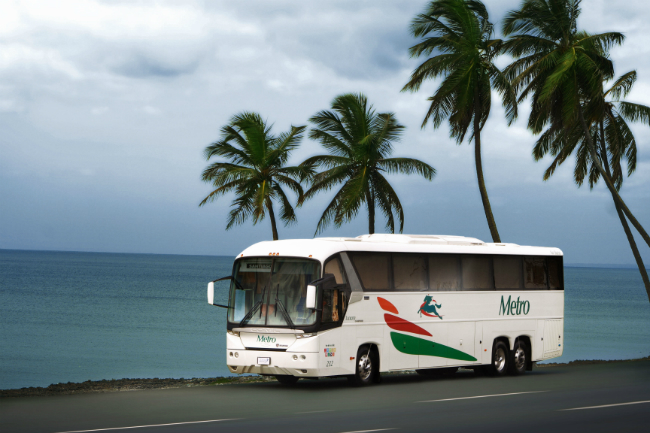 We have great news for those who travel frequently to and from Santo Domingo… There is a Metro Bus stop in Casa!
The bus stop is located in the Heliport parking lot, across from the Casa de Campo Hotel entrance, and close to the Cacique Conference Center.
They began operations on January 12th, just less than a month ago, and travel to and from Santo Domingo daily; they even have a stop in Juan Dolio. The prices are very reasonable: RD $500.00 to Santo Domingo and RD $250.00 to Juan Dolio, as well as RD $250.00 from Juan Dolio to Santo Domingo.
They have plans in the works to build a MetroPack Office in Casa! This means you can send and receive your packages without having to leave the complex. Whoo- hoo!
Now you can travel safely, comfortably, and relax on the drive instead of fighting the traffic. This is definitely something we were missing in Casa! Take advantage and visit the city more frequently!
Metro Travel Services , S.A.

Metro Travel Services, S.A. is a company dedicated to providing transportation for  tourist, intercity and business. It was founded in late 1969 and since then have tried to provide a safe, timely and first class service for their customers in the Dominican Republic.

Comfort, safety and punctuality has defined Metro Bus service for several decades. Their fleet of luxury air-conditioned buses, with highly trained personnel both on-board and in the terminals as well as more than 40 years of experience in Dominican Republic, guarantees a service of the highest quality and reliability.